Jill Scharff, Caroline Sehon, Janine Wanlass
The International Psychotherapy Institute  (IPI) and Westminster College are the proud recipients of a research grant award from the International Psychoanalytical Association (IPA) in support of our jointly conceived Research Grant Proposal on Teleanalysis.  This proposal, written by Janine Wanlass, Principal Investigator, was submitted to the IPA by Caroline Sehon, chair of the teleanalysis working group of the International Institute for Psychoanalytic Training (IIPT) at the International Psychotherapy Institute (IPI) on behalf of IPI and Westminster College, Salt Lake City.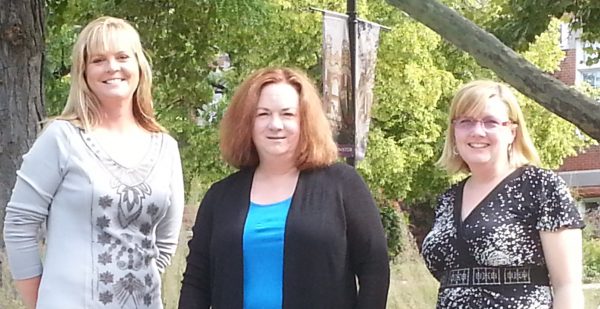 At the September meeting of the Teleanalysis Group, Janine Wanlass reviewed the history of the research grant proposal to the IPA.  She described learning about the IPA grant, gaining the interest and expertise of her colleagues Jen Simonds and Ellen Behrens at Westminster College, and discussing the collaboration between our group and Westminster College.  She then gave an overview of the study design.  The practice of teleanalysis – conducting psychoanalysis through the assistance of the telephone or other high quality video connection system – is described in case studies and anecdotal accounts but lacks an empirical research base.  The current study proposes development of a questionnaire to assess the frequency, format, rationale, experience, and scope of teleanalysis practice by IPA analysts.  Based on these research findings, a subset of analysts will be interviewed using a grounded-theory approach to further investigate analysts' perceptions, experiences, and challenges in practicing psychoanalysis via the use of technology.  The findings from this mixed-methods approach will be presented with implications for current practice and future research.  For instance, we hope to expand our research to the study of psychotherapy via technology as another arm of the project. 
Janine explained that the grant money will be allocated against research expenses (such as data entry, translation of interview data, and computation) and that no researchers, interviewers, or interviewees will be paid for their participation in this study.  In response to interest shown by all members of the group, Janine stated that her next step will be to invite our group over the next couple of weeks to contribute ideas that would inform the questionnaire design. Janine looks forward to collaborating with the group, and to receiving direct and specific input from project participants along the way. We anticipate that it could take three to four months to design the questionnaire needed for Stage 1, obtain IRB approval, and pilot the questionnaire.  The award funds will be released as soon as we are ready to send documentation of IRB Approval from Westminster College to the IPA.
One IPA reviewer said, "This project is carefully planned and it promises to get data about teleanalysis which are not known up to now. Furthermore it is conducted in conjunction with two appropriate sponsoring institutions and with a group of experienced psychotherapeutic and psychoanalytical researchers. So it has a good basis….."   IPI's affiliation with Westminster College was a critically important factor in the success of this research submission, as it has been in many other clinical and educational aspects of training programs at IPI and Westminster College.
Robert Galatzer-Levy, chair of the Evaluation and Research Proposals and Results Committee of the IPA wrote that the IPI/Westminster College grant application "received a very high ranking in a highly competitive field. The grant will be funded in the amount of $5,000 to support your research project. This award reflects limitations in the funds available to support research."   We are delighted with the amount of the award, because it corresponds exactly with the amount requested.  IPI Board member James Finkelstein expressed the view that the honor of receiving the award is much more significant than the amount of the award.  The IPI Board was unanimous in extending congratulations to faculty responsible for this successful submission.
Caroline Sehon complimented Janine Wanlass on her "hard work, keen analytical and research perspectives, and her collaboration with her research colleagues, Jen Simonds and Ellen Behrens, at Westminster College."  Sharon Dennett, Chair of the International Institute for Psychoanalytic Training (IIPT), the analytic training program at IPI, thanked the teleanalysis group "for this considerable and productive work" and offered help in whatever way IIPT could provide support.
This is a tremendous accomplishment for all, and a testament to what can be achieved when a team of many individuals and two institutions came together, working at high intensity and lightning speed to meet a rapidly approaching deadline, all with the solid support of Geoff Anderson (IPI's Director), Jill Scharff (co-founder of IPI, past chair of the teleanalysis group, and Board member) and David Scharff (co-founder of IPI and Board Chair), Doug Dennett, Sharon Dennett and Stan Tsigounis (IPI and IIPT at IPI), Colleen Sandor (Westminster College and IPI), and last but not least, Anna Innes, Executive Administrator of IPI.