A therapist shares knowledge gained from two decades of teaching online.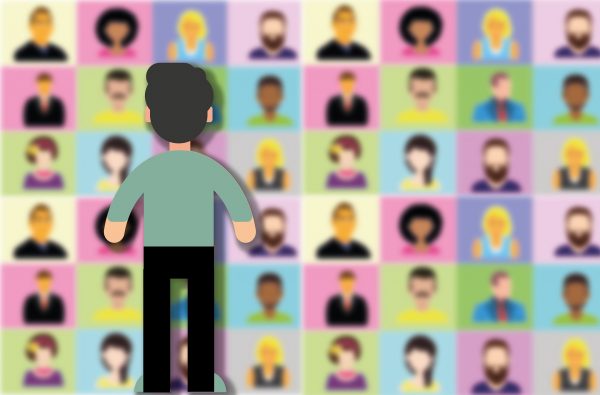 Familiarity with the experience of online therapy can help ameliorate stress, both on therapists and our patients.
Online learning opportunities abound for mental health professionals, particularly in this era.
The ongoing stressors of the pandemic will affect individuals, couples, and families differently.
It has been a difficult year for patients and psychotherapists everywhere. As all therapeutic work moved online, my colleagues at the International Psychotherapy Institute and I had one advantage: We have been at a distance-learning institution for 25 years. As a result, we were ready when suddenly everything was forced onto online platforms. In particular, we were prepared to treat couples and families negatively affected by lockdowns, and to help our students do the same.
Even as vaccines offer a light at the end of the tunnel, online therapy and training are not going away. Here's what I think therapists can learn from our experience:
Online therapy is better than ever. Our initial close partnership with the Tavistock Clinic, the Tavistock Institute for Marital Studies (now called Tavistock Relationships), and Westminster College in Salt Lake City, Utah, used early shaky technology and unreliable internet to establish distance training. At first, all of our students had to be in the same room at one of four locations; that was all the platforms would support. Over time, we adapted to each iteration of improving technology, and eventually we could reach people on their own computers, beginning about 15 years ago. We have now been conducting online trainings and supervision in China and Russia for a decade, even as the technology has continued to improve dramatically.
Opportunities for online training have grown enormously in the pandemic. A real paradox, for us, is that our training programs have grown enormously. Through offering Town Hall meetings and online trainings, we have colleagues and students joining us at IPI from around the world in much larger numbers, and despite the time zone differences. The need to put all our conferences online has meant that people could come to courses and conferences without the expensive need to travel. I do miss seeing my friends and colleagues at in-person conferences, which IPI has always held four or five times a year. But I am reaching and interacting with more people from all over – throughout the U.S. and Canada, India, Pakistan, Europe, the Americas, Australia and New Zealand, China, Romania, and Russia. For some in India, China, and Australia, our programs happen in the middle of the night, but still they come.
Online therapy allows for international insight: you're not alone, and neither are your patients. Because I work with therapists worldwide, especially in China and Russia, I could see how much the pandemic affected couples and families everywhere, not just in the United States. Some were positively affected when they had more time together, and solved the problems of quarantine and risk reduction together. But as we all know, other couples and families were adversely affected, with more conflict while confined together in marriages that went from contentious to unbearable familiarity, and often then to an urgent need to divorce.
A spike in divorce rates, for example, was reported in Wuhan, China from the outset of the pandemic. Couples that had maintained their marriages by spending very little time at home together, usually with one member of a couple working in another city or traveling for work, were now locked in together. Some were suddenly much happier together. But many found themselves with a new and unbearable closeness, and their therapists had a new problem to deal with.
Some takeaways from our experience. Patients—especially couples—have had increased need this year, which has kept me and my colleagues even busier than usual. For therapists still learning the ropes of online appointments, here are a few ways to support the couples you work with:
We are all experiencing "PTSE" – Pandemic Traumatic Stress Experience. It's not a disease. It is not PTSD. It is a shared experience of stress common to therapists and patients alike.
Acknowledge the differences in the way of working online that color the therapy.
Look for analogous differences in patients' and couples' lives that are highlighted by the experience in online couple therapy.
Connect their distress as a couple or family with the wider distress that we are all living with – our shared PTSE.
Thankfully, my colleagues and I are surviving the covid pandemic. Though we miss our freedom, we have been able to use our expertise to benefit both our students and patients in the newly virtual world. We'll be glad to be able to meet patients in the office again and to meet each other in person at our conferences, but we all know that our ways of conducting therapy and training will never be the same again.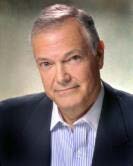 David Scharff, M.D., is Clinical Professor of Psychiatry at the Uniformed Services University of the Health Sciences, as well as at Georgetown University. He is also Co-Founder and Former Director of the International Psychotherapy Institute; Chair of the International Psychoanalytic Association's Committee on Family and Couple Psychoanalysis;  Co-Chair, APsaA Advisory Committee on COVID-19, and editor-in-chief of Psychoanalysis and Psychotherapy in China. He directs training programs in analytic couple and family therapy in Beijing and Moscow.