Friday, October 14, 2016
Today at the International Psychotherapy Institute, we are listening to Giuseppe Civitarese from Italy, or perhaps I should say dreaming along with him, as he begins a weekend workshop on listening and interpreting in psychotherapy and psychoanalysis. He asks us to consider the treatment setting as a field with a body which patient and analyst share and co-construct in the intersubjective area between them. The body of the setting is felt in the body of the patient and in the body of the analyst as a kind if somato-implicit-procedural impression of what is going on in the session. The analyst's bodily experience often takes the form of a breach in the setting.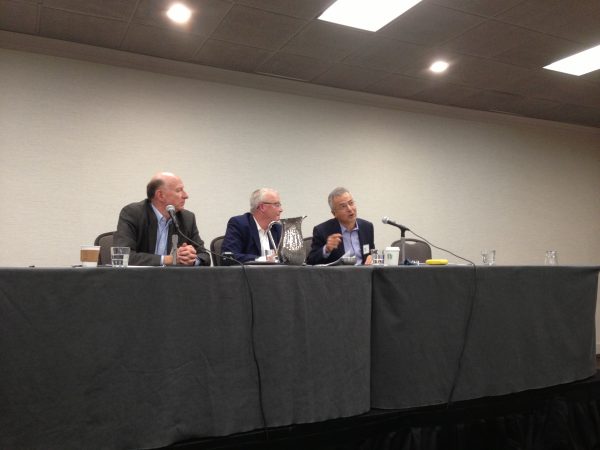 The mother helps her child develop a mind not through words, but through the music of language and rhythm of movement that gets installed in the body. Interruptions in that rhythm are also installed on the body.
In unexpected unconscious breaches in the setting, trauma is reproduced and experienced as sensorial and bodily manifestations on the way towards representability of dissonance in the rhythm of relating to the maternal object. When the surprise of the breach is encountered in the analyst's reverie, the analytic pair arrives at a starting point for transformation. From the vertiginous multiplicity of past and current impressions in the analyst's reverie, meaning will arrive if we have confidence in the sublime potential of psychoanalysis.
Jill Scharff