Special Topics In the Theory, Technique, and Practice of Couple Therapy
Participate in person at a local site or join this live web seminar from your computer, laptop, tablet or smartphone.
Wednesdays from 9:45am to 11:45am EST.
Foundations of Psychoanalytic Couple Therapy course will focus on special topics and challenges in the practice of couple treatment, using didactic lectures, case presentation and discussion, and advance readings. The course will feature presenters from the International Psychotherapy Institute and colleagues from the U.S., Argentina, England, Greece, Israel, and Scotland. Participants may join the course at Indianapolis, IN, Athens, Greece, and Tel Aviv, Israel, or join by video over the internet.  Internet participants will all have the opportunity to participate fully in the seminar by joining in the live discussion with the presenter and local sites. Participants joining over the internet can do so easily by downloading a free program and clicking on a simple link provided for each session.
Interested in the Couple Therapy Certificate Program? More Information.
Program Date(s):
September 25, 2019 - May 13, 2020
Continuing Education Credit
Fall Semester 2019: 14 hours CE credit, 7 two-hour sessions
Spring Semester 2020: 16 hours CE credit, 8 two-hour sessions
Registration
Participants register for the full semester of seven or eight sessions — not open to registration for individual sessions.
Register for Fall here.
Register for Spring here.
Tuition and Fees
$330 per semester.
Educational Objectives
Overall Course Objective 
Participants in this course will enhance their repertoire of psychoanalytic couple therapy and technique regarding how to discriminate specific couple syndromes from individual partner difficulties.
Fall 2019
September 25: Coercive Relationships: Manifestations, Dynamics, and Treatment
Participants will identify and discriminate between three varieties of coercive relationships as they present in couple treatment.
October 23: Intergenerational Linking Functions in a Narcissistic Couple, with Implications for Their Adolescent 
Participants will identify and discuss four intergenerational linking functions in narcissistic couples that impact family development.
October 30: How loss triggers sexual trauma in couples
Participants will describe three types of losses that lead to sexual trauma in couples.
November 6: Before, between and beyond interpretation
Participants will describe two types of interpretation used in couple treatment and why one might be preferred over another in a particular clinical situation.
November 20: Psychoanalysis with new families and couples
Participants will describe and identify three varieties of new family and couple constellations and design one adaptation to traditional treatment techniques.
December 4: Barriers in re-establishing a loving stance
Participants will describe three types of barriers to love in couple relationships.
December 11: The Night Side of Life — Working with the effects of serious illness on couple relationships
Participants will discuss three effects of serious illness on couple relationships and will describe two appropriate treatment interventions for these issues.
Spring, 2020
January 15: Case Presentation
Participants will describe and identify two clinical markers of couple disturbance and design specific interventions to address them.
January 29: The Impact of Extramarital Affairs on Transference/Countertransference Dynamics in Couple Treatment
Participants will describe two distinct patterns of extramarital affairs through analysis of countertransference dynamics.
February 19: Privileging of Pleasure — Sex therapy in a cultural context
Participants will identify three barriers to sexual pleasure, describe four appropriate sex therapy techniques to address them, all within the constraints of current culture. 
February 26: Case presentation
Participants will discuss three clinical markers in the presented couple's disturbance and two ways these markers influence clinical choices in the treatment setting.
March 25: A therapist in search of a couple: A brief therapeutic intervention with a gay male adoptive couple
Participants will describe three types of difficulties particular to gay parents in working with their adoptive children.
April 22: The centrality of the couple in all therapeutic settings 
Participants will
1) Name two adverse effects of interparental couple conflict upon sibling dynamics within a family;
2) Describe the applicability of Pichon-Riviere's link theory to understanding sibling relationships
3) Utilizing a couple state of mind, describe two therapeutic approaches to treating the family illness.
May 6: Resistance to linking in couples 
Participants will describe two important types of couple difficulty in establishing intimate and functional emotional links.
May 13: Sexual distress in committed couples: Risk and protective factors
Participants will discuss four specific varieties of sexual distress in long term couple partners, and to develop two enhanced strategies for helping couples diminish risk and enhance emotional and sexual health.
Continuing Education Information
The International Psychotherapy Institute, IPI, is approved by The American Psychological Association to sponsor continuing education for psychologists. IPI maintains responsibility for the program and its content. The International Psychotherapy Institute has been approved by NBCC as an Approved Continuing Education Provider, ACEP No. 6017. Programs that do not qualify for NBCC credit are clearly identified. The International Psychotherapy Institute is responsible for all aspects of the programs. The International Psychotherapy Institute is an approved sponsor of the Maryland Board of Social Work Examiners for continuing education credits for licensed social workers in Maryland. The International Psychotherapy Institute is recognized by the New York State Education Department's State Board for Social Work as an approved provider of continuing education for licensed social workers.
Participants are responsible for verifying that IPI CE credit is accepted by the licensing boards in their own states. Please note: At this time we are aware that CE credit for IPI events will not be accepted by the New Jersey Board of Social Work.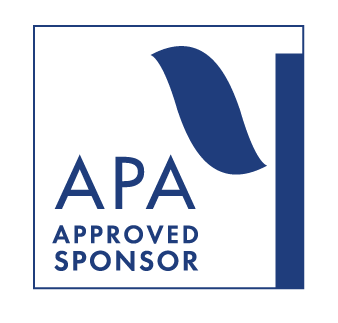 Program Chair
David Scharff, M.D. and Carla Trusty-Smith, Ph.D., LMHC
---
Should you have any questions about the program or the application process, please feel free to contact: