Special Topics In the Theory, Technique, and Practice of Couple Therapy
Participate in person at a local site or join this live web seminar from your computer, laptop, tablet or smartphone.
Wednesdays from 9:45am to 11:45am Eastern Time.
Foundations of Psychoanalytic Couple Therapy course will focus on special topics and challenges in the practice of couple treatment, using didactic lectures, case presentation and discussion, and advance readings. The course will feature presenters from the International Psychotherapy Institute and colleagues from the U.S., Argentina, England, Greece, Israel, and Scotland. Participants may join the course at Indianapolis, IN, Athens, Greece, and Tel Aviv, Israel, or join by video over the internet.  Internet participants will all have the opportunity to participate fully in the seminar by joining in the live discussion with the presenter and local sites. Participants joining over the internet can do so easily by downloading a free program and clicking on a simple link provided for each session.
Interested in the Couple Therapy Certificate Program? More Information.
Program Chair
David Scharff, M.D. and Carla Trusty-Smith, Ph.D., LMHC
Program Date(s):
September 9, 2020 - May 12, 2021
Continuing Education Credit
Single Session: 2 hours CE credit
Fall Semester 2019: 14 hours CE credit
Spring Semester 2020: 16 hours CE credit
Registration
Register for the Fall Semester here
Register for the Spring Semester here
The individual sessions each have their own register link in the schedule above
Tuition and Fees
$60 per session.
$375 per semester.
Educational Objectives
Overall Course Objective 
Participants in this course will enhance their repertoire of psychoanalytic couple therapy and technique regarding how to discriminate specific couple syndromes from individual partner difficulties.
Continuing Education Information
The International Psychotherapy Institute, IPI, is approved by The American Psychological Association to sponsor continuing education for psychologists. IPI maintains responsibility for the program and its content. The International Psychotherapy Institute has been approved by NBCC as an Approved Continuing Education Provider, ACEP No. 6017. Programs that do not qualify for NBCC credit are clearly identified. The International Psychotherapy Institute is responsible for all aspects of the programs. The International Psychotherapy Institute is an approved sponsor of the Maryland Board of Social Work Examiners for continuing education credits for licensed social workers in Maryland. The International Psychotherapy Institute is recognized by the New York State Education Department's State Board for Social Work as an approved provider of continuing education for licensed social workers.
Participants are responsible for verifying that IPI CE credit is accepted by the licensing boards in their own states. Please note: At this time we are aware that CE credit for IPI events will not be accepted by the New Jersey Board of Social Work.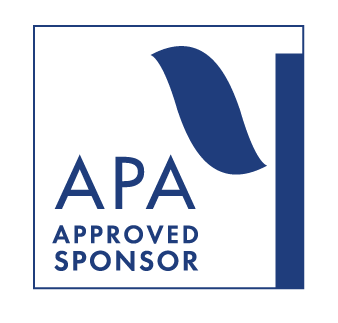 ---
Should you have any questions about the program or the application process, please feel free to contact: