Jill Savege Scharff
Following the success of the International Congress in couple and family psychoanalysis on the frame in Washington DC, USA, the International Psychotherapy Institute (IPI) collaborated with the Family and Couple Psychoanalysis Committee of the International Psychoanalytic Association (IPA), the Madrid Psychoanalytic Association, Sociedad Española de Psicoanálisis (IPA member), the International Association of Couple and Family Psychoanalysis (IACFP) and the Spanish Federation of Psychotherapy Associations (FEAP) and the IPA's CAPSA program to promote inter-regional analytic dialogue. The 4-day Congress organized by David Scharff and Elizabeth Palacios (Chair and member respectively of the IPA committee on couple and family psychoanalysis) featured case presentations, short papers on the role of interpretation in family and couple psychoanalysis using object relations, link theory and classical Freudian concepts, videos of family therapy, discussant responses, and lots of audience discussion, all with simultaneous Spanish/English translation. IPI faculty Carl Bagnini, Caroline Sehon, Jill and David Scharff and Janine Wanlass and adjuncts Hanni Mann-Shalvi, Elizabeth Palacios, and Karen Proner were joined by other presenters, discussants, and session chairs from Spain, Caracas, Argentina, Brazil, Italy, Greece, London, Beijing, Members of the audience came from 19 countries in North and South America, China, Australia, Israel, and Europe.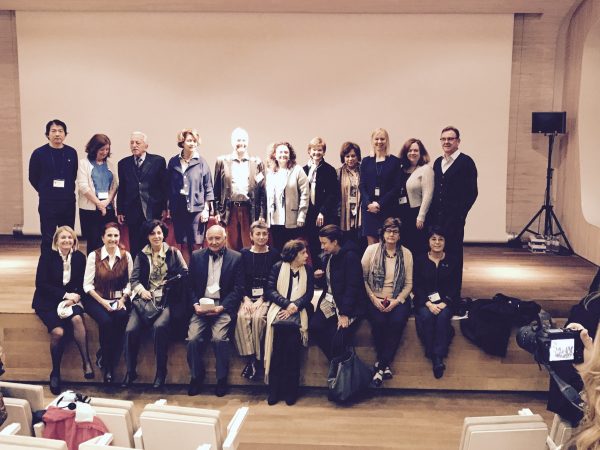 Presenters Diana Norsa and Anna Nicolò (Rome), Tim Keogh (Australia), and Lia Cypel (Sao Paulo), gave theoretical papers to kick start the conversation on interpretation in assessment and couple and family psychoanalysis. David and Jill Scharff, and John Zinner (Washington, DC) shared videos of their family therapy with young children and adolescents respectively (subtitled in Spanish) which gave everyone the same clinical experience of the object relations family therapy approach as an object for contemplation and debate. Alicia Monserrat (Madrid) and Elizabeth Palacios (Zaragoza) presented their work with a two-mom family raising two sons whose dissonance they avoided by looking to the boys for mothering. "Oh no," said one son. "Not MORE mothers!" Mary Morgan (London) presented the complex and creative field of couple interpretation and Karen Proner (New York) addressed the issue of detecting and interpreting underlying pain in the couple relationship, while Pedro Gil and Carmen Monedero (Madrid) and Eric Smadja (Paris) presented couple cases illustrative of couple relationship development, dynamics and interpretation in therapeutic action. Moving through the developmental stages, Antonia Llairó (Barcelona) presented family therapy with a 4-year-old in an emotional mess over the arrival of her newborn brother, Janine Wanlass (Salt Lake City) movingly described helping a family with young children deal with their blocked grief, and Monica Vorcheimer (Buenos Aires) recreated vivid dialogue to illustrate adolescence and family relationships and chaired a clinical exercise using a novel design of spontaneous responses to a-historical fragments.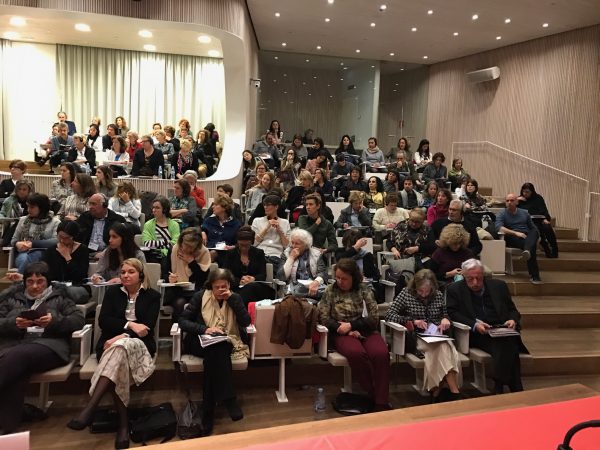 The whole experience sharpened the lens on global perspectives in the field of couple and family psychoanalysis in which on the one hand there is a structured, empirical approach that follows the expression of object relationships in current experience, gathers them in the transference and understands the historical antecedents, and on the other hand a deconstructed approach that values the creation of the here-and-now moment divorced from the search for causality. We have much to learn from one another as we continue to put our thoughts into mutually enriching dialogue and eventually into print to reach a wider audience and extend the conversation. Contributors to the Committee's first volume greatly appreciated Valentin Barenblit's elegant salute to the launch of Family and Couple Psychoanalysis: A Global Perspective (Karnac 2017) edited by David Scharff and Elizabeth Palacios.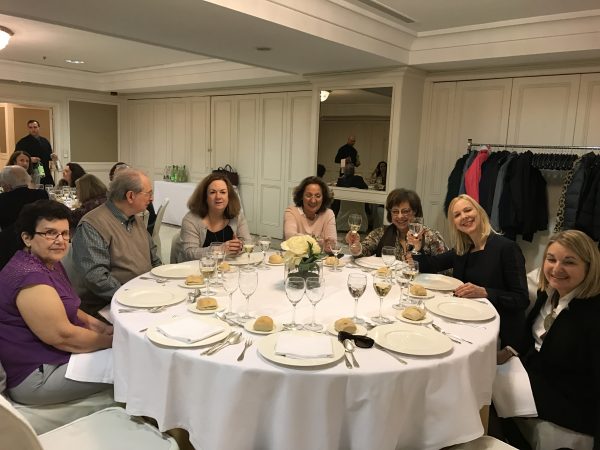 The Congress was well received, as shown in many participant comments:
"At a time that our world is in great distress and threat, it is a comfort to be connected to the international community" (USA).
"The organisation was impressively seamless, and the vibrant, friendly atmosphere promoted a very rich, learning experience for us all" (London).
"I certainly took a lot of 'food for thought' regarding interpretation through an intersubjectivity and linking point of view" (Greece).
"Fue muy grato e intenso el encuentro en Madrid" (Argentina)
"Diversity and dialogue was central in our activity. I really appreciate that" (Madrid).
"One of the best academic and friendly meetings I attended in many years" (Brazil)
"It was a well-organized, intense learning atmosphere that brought with it a high level of thought and discussion. I think people there benefitted greatly and were encouraged to go back and do the work" (USA).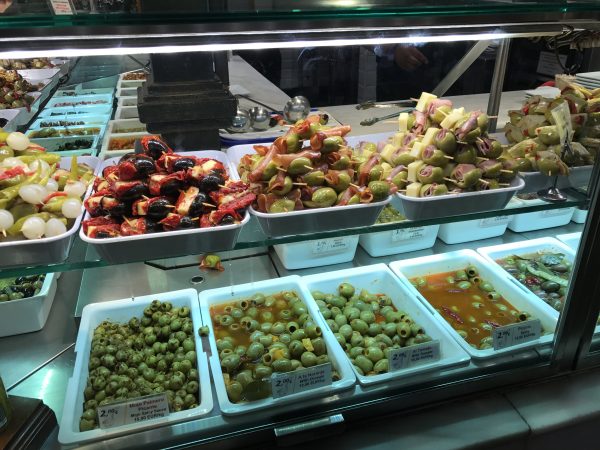 IPI can now look forward with confidence to continuing the conversation with the IPA committee on couple and family psychoanalysis at the next at the next International Congress in collaboration to be held at the Rockville Hilton at the IPI weekend, February 2018.
The website editor gratefully acknowledges permission from Karnac to adapt Jill Scharff's Madrid congress report from Couple and Family Psychoanalysis (September 2017).