The Psychodynamic Psychotherapy Program is the IPI's only advanced certificate program in individual adult psychotherapy which can be completed via distance learning.
Applications for program starting Fall 2023 are due August 1st, 2023
Our Director and Program Chair introduce the PPP
Hear from one of our students:
Psychodynamic Psychotherapy Program (PPP)
An Advanced Program of Current Theory and Technique
Meets online using secure Zoom videoconference platform on two Fridays per month from 9-11 a.m. US Eastern Time.
The Psychodynamic Psychotherapy Program (PPP) is a post-graduate program in contemporary psychodynamic theory and therapeutic technique designed to develop clinical competency in working with patients from an object relations/intersubjective approach.  Participants may opt to participate in three ways, depending on their resources, availability, focus, and desired level of educational and clinical commitment.
Participants span all levels of clinical experience but should have prior exposure to psychodynamic theories and practice.
Each semester includes 16 CE credits of reading seminars and clinical case discussions taught using a two-way video link. The seminars are led by an IPI faculty member using IPI's unique teaching method, the Group Affective Model (GAM). The GAM approach helps the participants link theory and technique to the feelings stirred up by the experience of learning.
Beginning Date: Semesters begin in September and January annually
Program Chair
Stephen Morris, Ph.D.
Is this program right for you?
Why choose the Psychodynamic Psychotherapy Program?
The PPP is IPI's only advanced certificate program in individual adult psychotherapy, and is specifically tailored to expand and deepen understanding of Object Relations theory in a clinician's daily practice with individual adult patients.
Because registering for the program components is flexible, participants can tailor the program to their level of training and commitment.
Theoretical Orientation and Focus
The IPI and the PPP are solidly grounded in an Object Relations approach. We approach psychodynamic psychotherapy from the standpoint of relational influences on personality development. However, we strive to maintain a stance of openness and active interest in new developments in the field which can be integrated into our existing paradigms.
In the PPP we help students develop the therapeutic skill of thinking concretely and symbolically at the same time. We study classic texts from such authors as Freud, Klein, Winnicott, and Bion, and more contemporary texts from such authors as Ogden, Ferro, Steiner, and the Scharffs. During each class we focus on both the concepts in the material and the group's affective responses to them. During the case presentations we use our conceptual knowledge and our affective responses to understand the case. Student participation is a vital element of the learning process.
Prerequisites
Participants interested in the single semester Psychodynamic Psychotherapy Videoconference course can register without any prerequisites or application process.
---
Participants who choose to apply in one of the certificate program options (Academic or Clinical) are required to have:
For those interested in a Clinical Certificate, you also need:
 License to practice in your discipline
Two years of personal psychodynamic psychotherapy.
Certificate Requirements
Students enrolled in the Psychodynamic Psychotherapy Program need to meet these requirements to receive an Academic Certificate:
complete 4 semesters (all four modules) of the Psychodynamic Psychotherapy Videoconference distance learning series through Zoom
attend one Psychodynamic Psychotherapy 2-day summer institute offered annually as a live distance learning event on Zoom
attend one IPI weekend conference
IPI weekend conferences occur in a live participation videoconference format using our secure Zoom platform. Occasionally weekends are offered in a hybrid model with both online and onsite attendance options
Students can choose to earn a Clinical Certificate by completing all the above and adding the following:
At least one case presentation in a PPP videoconference. Mentoring for this will be provided.
Two consultative experiences with members of the IPI national faculty.

Complete either two individual consultative experiences of 35 hours each or two paired consultations of 50 hours each.
Participants in this track will receive consultation at a reduced fee from PPP faculty.

Two years of personal psychodynamic psychotherapy.

The PPP expects that the student will have completed two years of psychodynamic psychotherapy within the last 10 years, at a once weekly or more intensive frequency.
The two years need not be consecutive.
As an alternative, we would recognize a therapy that would begin within two months of the start of the student's two-year enrollment.
Exceptions to these requirements will be considered by the PPP Committee on a case-by-case basis.
The Committee may ask the student to provide written verification of prior or current involvement in therapy.
For the purposes of this requirement, psychodynamic psychotherapy is defined as an in-depth therapy process that aims to increase self-understanding through the study of unconscious processes within the patient, the therapeutic dyad, and the patient's significant relationships.
---
The academic certificate requirements may be taken in any order and must be completed within 3 years of entering the program.
The clinical certificate requirements must be met within 4 years.
Psychodynamic Psychotherapy Videoconference Semesters
Students working toward either an Academic or Clinical Certificate must complete all 4 Modules in any order.
Module I: The Therapeutic Frame
Psychodynamic psychotherapy is an effective form of treatment, as shown in numerous studies involving thousands of patients. However, many clinicians have had little exposure to it in their post-graduate training. Module I is designed to give you a deep understanding of some important foundational psychodynamic concepts and techniques, including how to think like a psychodynamic therapist, how to understand and formulate cases, how to set up the treatment to facilitate deep work, and how to focus in therapy on the processes that facilitate change. Readings and case presentations will form the basis of our discussions. You will also experience IPI's unique way of integrating cognitive and affective responses to the material.
Module II: Generating Psychic Structure
In Module II you will learn how interpersonal processes become internalized and create the structure of the conscious and unconscious mind. Through readings, discussions, and case presentations you will gain a deeper understanding of core object relations concepts including internalization, identification, mentalization, splitting, repression, projective identification, and containment. You will learn how to use these concepts to understand patients at a deep level and how this understanding can enrich and deepen your work with them. You will also experience IPI's unique way of integrating cognitive and affective responses to the material.
Module III: A Thorn in the Flesh: Trauma
Psychodynamic trauma theories have evolved on the basis of two models, a psycho-economic model and an object relations model. To grasp the long-term consequences of trauma we need both models. In addition to the psychodynamic approach, successful treatment may include other interventions based upon neuroscience, upon an understanding of cultural contributions to the patient's experience, and upon an understanding of the empirical research that supports the efficacy of a variety of treatment approaches.
In this semester you will learn more about theories and techniques of treating trauma and about the empirical research that supports successful treatments.
Module IV: There's Always Something: Clinical Challenges and Dilemmas
No matter our level of training or the number of years of our experience, there is always something! There is always a challenge or a dilemma to perplex, bedevil, and keep us awake at night and off balance during the day. In this semester we will address the challenges that culture, time, love, hate, fear, clinical failure, technology, passion, loneliness, and endings present in the clinical situation. We will develop an understanding of such challenges at both the feeling level and the thinking level, for both the therapist and the patient. We will also discuss the empirical research that supports successful interventions.
Summer Institute
All students working toward either the academic or clinical certificate will attend one two-day summer institute taught via Zoom. The summer institute experience will include participation in a Group Affective Model (GAM) group.
The two-day summer institute takes place every year. In the summer institute we focus intensively on one important topic. For 2023 the title is "The Theory and Technique of Psychodynamic Interpretation." In 2022 the Summer Institute was titled "Talking as Dreaming: Contemporary Dream Theory and Technique."
The summer institute includes conceptual presentations, case presentations, and four hours of IPI's signature GAM experience.
Weekend Conference
All students working toward certification in the academic or clinical tracks must attend one IPI weekend conference of their choice in person or online at any time during the two years of coursework. During the weekend they will participate in several hours of formal instruction and five hours of a GAM group
Program Faculty
Continuing Education Credit Hours
Continuing Education credits will be earned for every component of the program
Semester Videoconferences – 16 credit hours per semester
Two-day summer institute: 12 credit hours
IPI Weekend Conference: approximately 14 credit hours
---
Attendance Policy
The IPI is an APA-approved provider (sponsor) of continuing education (CE) credit that specifies standards by which CE credits can be awarded for learning activities. The APA only awards CE credit for actual instructional time, and variable credit for partial attendance may not be awarded. IPI expects 100% attendance for a student to receive CE credit. A student enrolled in the Psychodynamic Psychotherapy Program (PPP) would not receive credit for a module or semester (a unit of instruction) unless the student were to attend all of the classes within that particular module or semester. Attendance records are maintained by the PPP faculty at each class. In the very rare instance when a student would have to miss a class, that student would be expected to complete a make-up assignment with specified learning objectives, as part of IPI's adherence to APA standards for awarding credit.
Registration
Each semester-long module has open registration. You can find out more about the current and upcoming module registration on the Psychodynamic Psychotherapy Videoconference page.
Application
 Deadline to join the program for Fall 2023 is August 1st, 2023. 

Tuition and Fees
Tuition is a sum of all coursework components.*
Enrollment Option 1

Enrollment Option 2

Register as a Certificate Program Student in the Program and pay an annual tuition.

All IPI certificate program students have the choice of 1 full annual payment, 4 quarterly payments, or 12 monthly payments

Register for the individual courses as you attend.

Each course will be paid in full at the time of registration.

Total tuition: $2,660

Each course is paid for separately

Tuition includes:

$205 IPI Associate Membership

access to PepWeb
discounts for all IPI training and events

$375 Module I
$375 Module II
$375 Module III
 $375 Module IV
 $375 2-day Summer Institute
 $410 registration fee for weekend conferences

Tuition is a sum of the following:

$440  Module I
$440 Module II
$440 Module III
$440 Module IV
$375 2-day Summer Institute
$525 registration fee for weekend conferences

With either of these enrollment options, those in the Clinical Certificate Program add

Consultancy fees (paid directly to consultant)

Individual $75/hr
Paired $32.50/hr
Limited scholarship funds are available for this training: https://theipi.org/scholarships/
Membership Benefits
Become a member of IPI at the "Associate Member PLUS", or "Full Member PLUS" level and you will receive an IPI Zoom Pro account as one of your member benefits.
HIPAA compliant Zoom video accounts are provided for all IPI Associate Member Plus and Full Member Plus memberships. IPI has a HIPAA Business Associate Agreement with Zoom, which provides a HIPAA compliant platform for our accounts. HIPPA compliance is strongly recommended for all internet-mediated clinical work and clinical teaching. The "PLUS" add-on to the IPI membership gives the user the ability to host online meetings with multiple people at the same time. [Current members can upgrade to the "Plus" account and only pay the difference in price from your current membership level.]
Click for IPI Membership and Zoom Account information
Continuing Education Information
The International Psychotherapy Institute, IPI, is approved by The American Psychological Association to sponsor continuing education for psychologists. IPI maintains responsibility for the program and its content. The International Psychotherapy Institute has been approved by NBCC as an Approved Continuing Education Provider, ACEP No. 6017. Programs that do not qualify for NBCC credit are clearly identified. The International Psychotherapy Institute is responsible for all aspects of the programs. The International Psychotherapy Institute is authorized by the Board of Social Work Examiners in Maryland to sponsor social work continuing education learning activities and maintains full responsibility for this program. This training qualifies for Category I continuing education units. The International Psychotherapy Institute is recognized by the New York State Education Department's State Board for Social Work as an approved provider of continuing education for licensed social workers #SW-0299.
Participants are responsible for verifying that IPI CE credit is accepted by the licensing boards in their own states.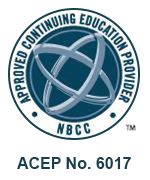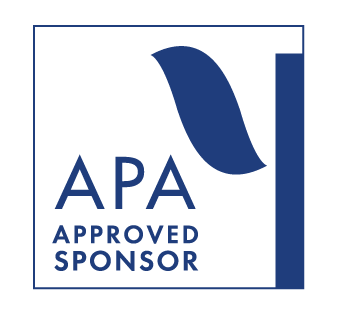 ---
Should you have any questions about the program or the application process, please feel free to contact:
Stephen Morris - ppp@theipi.org
---
Equivalency
We evaluate equivalency on a case-by-case basis. For comparison purposes, the Object Relations Theory and Practice program (we call it the "Core" for short) consists of:
eight 3-day weekend conferences;
two 5-day summer institutes
70 hours of intense experiential work in small groups that integrate the affective and theoretical ideas using the Group Affective Model;
monthly video seminars;
extensive readings.
Here is a short menu of things that might add up to equivalency:
participate in clinical consultation with a member of the IPI faculty or some other psychoanalytically-oriented consulting faculty;
attend IPI's Master Speaker Series, which is all online;
participate in an analytically-oriented therapy group;
begin or continue reading some of the classic foundational papers in psychoanalysis and find someone to discuss them with;
enroll in IPI's "Psychoanalysis in Everyday Terms" course the next time it is offered. Here is a link to more information: https://theipi.org/clinical-training/psychoanalytic-psychotherapy-in-everyday-terms/
The decision about equivalency is made on a case-by-case basis by the PPP program committee. However, if you consider that you have an equivalent background and wish to seek advance feedback, you may contact Stephen Morris, PhD, PPP Chair, and ask him to evaluate your prior training informally. A decision can then be made about whether you are ready to apply for one of the certificate tracks or whether the "videoconference only" track may be a better fit for you.