A post-graduate program in contemporary psychodynamic theory and therapeutic technique designed to develop clinical competency in working with patients from an object relations/intersubjective approach.
Our Director and Program Chair introduce the PPP
Hear from one of our students:
Psychodynamic Psychotherapy Program (PPP)
An Advanced Program of Current Theory and Technique
Meets online using Zoom videoconference on two Fridays per month from 9-11 a.m. US Eastern Time
The Psychodynamic Psychotherapy Program (PPP) is a post-graduate program in contemporary psychodynamic theory and therapeutic technique designed to develop clinical competency in working with patients from an object relations/intersubjective approach.  Participants may opt to participate in three ways, depending on their resources, availability, focus, and desired level of educational and clinical commitment.
Participants span all levels of clinical experience but should have prior exposure to psychodynamic theories and practice.
Each semester includes 16 CE credits of reading seminars and clinical case discussions taught using a two way video link. The seminars are led by an IPI faculty member using IPI's unique teaching method, the Group Affective Model (GAM). The GAM approach helps the participants link theory and technique to the feelings stirred up by the experience of learning.
Beginning Date: Two Semesters begin in September and January annually
Program Chair
Stephen Morris, Ph.D.
Program Components
PPP has 3 Tracks
Participants in the clinical and academic track are required to hold a license to practice independently in their disciplines. Participants in the didactic track are not required to be licensed.
Didactic Participation
Readings and clinical case presentations only
Academic Certification
The didactic seminars plus 1 summer institute and 1 IPI weekend conference.
Clinical Certification
The academic track plus clinical supervision
The didactic track may be taken one semester at a time. The academic and clinical tracks require a four semester commitment. The didactic reading and case seminar meets twice a month for two hours: one hour is a discussion of an assigned reading; the other hour is a discussion of a clinical case presentation by a seminar participant.
Current Semester
Module III: A Thorn in the Flesh: Trauma
Psychodynamic trauma theories have evolved on the basis of two models, a psycho-economic model and an object relations model. To grasp the long-term consequences of trauma we need both models. In addition to the psychodynamic approach, successful treatment may include other interventions based upon neuroscience, upon an understanding of cultural contributions to the patient's experience, and upon an understanding of the empirical research that supports the efficacy of a variety of treatment approaches.
In this program you will learn more about theories and techniques of treating trauma and about the empirical research that supports successful treatments.
You may enroll in Module III even if you have not taken Modules I or II.
Fall 2020 Didactic Seminar Schedule
A Thorn in the Flesh: Trauma (Register using link under "Application Information" section below)
Educational Objectives
Course Objectives for the Fall 2020 Didactic Seminar
At the conclusion of this program:
Explain the "thorn in the flesh" concept and list two clinical manifestations of it.
List two examples of a symbolic equation and describe how you could apply this concept to your clinical work.
Explain Bion's concept of working with "no memory, no desire" and list two examples from your work of tolerating clinical despair.
Describe how memory can become embodied rather than represented.
Give two examples of how trauma organizes the experience of self.
Describe the phenomenon of discontinuous selves and the phenomenon of dissociation.
List the eight "forms of knowing" in the process of witnessing that trauma work requires.
List the first three foundational guidelines for treating psychic trauma
Describe a clinical example from their own case load that indicates their willingness as therapists to engage, listen, be alive with the story of their patient's trauma, and provide a safe space, a secure base from which to face the trauma.
Identify 3 challenges for clinicians in working with combat veterans.
Give one example of a "leaning in" countertransference and one example of a "leaning away" countertransference.
Describe Bion's personal war trauma and explain how it influenced his theories.
Identify the physiology of defense survival responses in trauma.
Describe three techniques of affect regulation.
Demonstrate two body techniques which help ground patients in the present while revisiting the roots of their traumas.
Name five examples of somatic manifestations of traumatic stress.
Identify the role of the body-mind relationship in at least two enactments in their work with a specific patient.
Describe how biological phenomena impact transference, regardless of whether we attend to them.
Explain "out of sight, out of mind" and list two clinical examples.
Define " traumatic helplessness" and list two clinical examples.
Define "unseen wounds" and list two examples.
List two reasons for a person's inability to dream and two ways a clinician might respond to facilitate development and understanding.
Explain two concepts from Bion that are central to understanding the role dreams play in waking and nighttime mental processing.
Describe two ways in which dreaming helps to maintain and enhance psychological functioning.
Course Requirements
All participants working toward certification in the academic or clinical tracks will attend one two-day summer institute taught via video link. The summer institute experience will include participation in a Group Affective Model (GAM) group.
All participants working toward certification in the academic or clinical tracks must attend one program-designated IPI training weekend in person during the second year of the program at which they will participate in a GAM group comprised of PPP participants.
All participants working toward certification in the academic or clinical tracks must complete sixty-four hours of video seminars.
Didactic seminars of 2 hours each session meet bi-monthly for eight months each year (total 32 hours per year)
Each seminar will include a one hour case presentation by a program participant and a discussion of the case by participants and a discussant.
Participants who have prior completion of a PPP mini-series may apply that seminar work to a portion of the academic requirements with the approval of the Program Director.
Participants who have been in supervision with a member of the IPI National Faculty may apply 35 hours of that prior supervision to the requirements for clinical proficiency certification.
Academic Track Requirements:
64 hours of seminars
12 hours in the summer institute
16 hours during an IPI weekend conference
Total: 92 hours
Clinical Track Requirements:
Complete the academic requirements
Two supervisions with members of the IPI national faculty. Complete either two individual supervisions of 35 hours each or two paired supervisions of 50 hours each. Participants in this track will receive supervision at a reduced fee from PPP faculty.
Personal therapy is not a requirement for completion of the program. However, because a certificate of proficiency is awarded at its completion, individual participants may be required to enter treatment to address personal issues if, in the judgment of the program steering committee, those issues are interfering with the quality of the participant's clinical work.
Total 92 hours academic and 70 or 100 hours of supervision.
Theoretical Orientation and Focus
The IPI and the PPP are solidly grounded in an Object Relations approach. We approach psychodynamic psychotherapy from the standpoint of relational influences on personality development. However, we strive to maintain a stance of openness and active interest in new developments in the field which can be integrated into our existing paradigms.
In the PPP we help students develop the therapeutic skill of thinking concretely and symbolically at the same time. We study classic texts from such authors as Freud, Klein, Winnicott, and Bion, and more contemporary texts from such authors as Ogden, Ferro, Steiner, and the Scharffs. During each class we focus on both the concepts in the material and the group's affective responses to them. During the case presentations we use our conceptual knowledge and our affective responses to understand the case. Student participation is a vital element of the learning process.
Summer Institute
The two-day summer institute takes place every two years (2018, 2020, etc.) In the summer institute we focus intensively on one important topic. For example, in 2018 and 2020 the topic was "The Theory and Technique of Psychodynamic Interpretation." The summer institute includes conceptual presentations, case presentations, and four hours of IPI's signature GAM experience.
Certification
The academic certification requirements may be taken in any order and must be completed within three years of entering the program.
The clinical certification requirements must be met within four years.
Continuing Education Credit Hours
16 credit hours per semester for the seminars
Additional credit for the Academic and Clinical tracks is awarded on an hour for hour basis for the track components
Academic and Clinical Track annual two-day institute: 12 credit hours
IPI Weekend Conference: approximately 14 credit hours
Tuition and Fees
The total program cost is a sum of the components required by the separate tracks. Fees for each component will be collected at time of registration for that component:
Didactic Track:

$440 per semester
$375 for Full and Associate IPI Members

---

Academic Track:

4 didactic seminars: $1760 ($1500 for Full and Associate IPI members)
two-day summer institute (not including travel) = $360
psychodynamic weekend (not including travel) = $497 ($359 for Full IPI members $410 for Assoc. IPI members)
Total of all components = $2617 ($2219 Full IPI members, $2270 Associate IPI members)

---

Clinical Track:

All Academic Track components = $2617 ($2219 Full IPI members, $2270 Associate IPI members)
Supervision:

Individual – $75 per hour x 70 hours = $5250
OR
Paired – $32.50 per hour x 100 hours = $3250

Total with Individual Supervision = $7867 over the course of four years

($7469 Full IPI members, $7520 Associate IPI members)

Total with Paired Supervision = $5867 over the course of four years

($5469 Full IPI members, $5520 Associate IPI members)
Membership Benefits
Become a member of IPI at the "Associate Member PLUS", or "Full Member PLUS" level and you will receive an IPI Zoom Pro account as one of your member benefits.
HIPAA compliant Zoom video accounts are provided for all IPI Associate Member Plus and Full Member Plus memberships. IPI has a HIPAA Business Associate Agreement with Zoom, which provides a HIPAA compliant platform for our accounts. HIPPA compliance is strongly recommended for all internet-mediated clinical work and clinical teaching. The "PLUS" add-on to the IPI membership gives the user the ability to host online meetings with multiple people at the same time. [Current members can upgrade to the "Plus" account and only pay the difference in price from your current membership level.]
Click for IPI Membership and Zoom Account information
Continuing Education Information
The International Psychotherapy Institute, IPI, is approved by The American Psychological Association to sponsor continuing education for psychologists. IPI maintains responsibility for the program and its content. The International Psychotherapy Institute has been approved by NBCC as an Approved Continuing Education Provider, ACEP No. 6017. Programs that do not qualify for NBCC credit are clearly identified. The International Psychotherapy Institute is responsible for all aspects of the programs. The International Psychotherapy Institute is an approved sponsor of the Maryland Board of Social Work Examiners for continuing education credits for licensed social workers in Maryland. The International Psychotherapy Institute is recognized by the New York State Education Department's State Board for Social Work as an approved provider of continuing education for licensed social workers.
Participants are responsible for verifying that IPI CE credit is accepted by the licensing boards in their own states. Please note: At this time we are aware that CE credit for IPI events will not be accepted by the New Jersey Board of Social Work.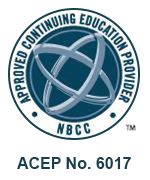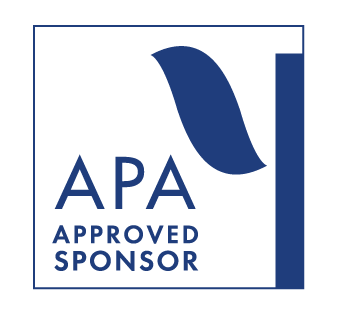 ---
Should you have any questions about the program or the application process, please feel free to contact:
Stephen Morris - ppp@theipi.org