Weekend Conference October 1-3, 2021 will be distance learning via Zoom videoconference platform
Program Date(s):
October 1, 2021 - October 3, 2021
Weekend Overview
---
This IPI weekend with our distinguished guests Dr. Greene and Dr. Vaughans will address issues of resilience and vulnerability in Black family members managing racism to enhance the effectiveness of the clinical encounter.  We will provide clinicians a deeper understanding of transgenerational forms of racism that are often overlooked to the detriment of the Black patient.  Participants will learn psychodynamic tools for exploring the process of racial socialization and racial identity development. The lectures and interactive discussion with the participants will include a focus upon the history of racism and contemporary manifestations of racism that Black family members and patients negotiate.  Transference and countertransference issues for therapists working with Black patients will be explored through clinical case presentations and small group discussions using IPI's signature Group Affective Model.
The course will use lecture, large group discussion, small group/GAM group discussion, case presentation and discussion and informal discussion to achieve the course objectives.
Friday 10:00am – 6:10 pm EST
Saturday 9:45 am – 6:20pm EST
Sunday 10:00 am – 2:00pm EST
Detailed schedules and reading lists will be provided to registered attendees.
Beverley Greene, PhD, ABPP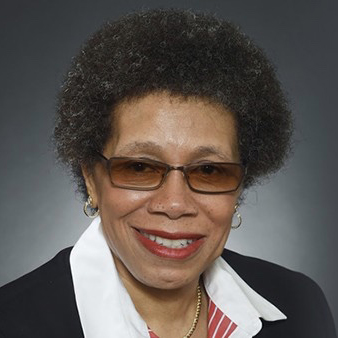 Beverly Green, PhD, ABPP is a Professor of Psychology at St. John's University, and a practicing clinical psychologist in New York City. A Fellow of the American Psychological Association, she is Board Certified in Clinical Psychology (American Board of Professional Psychology), a Fellow of the Academy of Clinical Psychology and is a licensed psychologist in New York and New Jersey.Dr. Greene is the author of over one hundred scholarly publications of which twelve have received national awards for making significant and distinguished contributions to psychological literature. She is also the recipient of 40 national awards for distinguished contributions in scholarship, teaching and mentoring, leadership, service and advocacy in the form of longstanding pioneering professional contributions to the development of greater understandings of the intersections of race, gender, sexual orientation and social marginalization in psychotherapy and the development of multiple identity/intersectional paradigms.
Her groundbreaking theoretical formulations have forcefully advocated for the deepening of competencies in working toward the greater integration of psychological theory, research, practice and social justice and her work provides a public health framework for understanding and providing mental health services to many of society's most marginalized members.
Kirkland Vaughans, PhD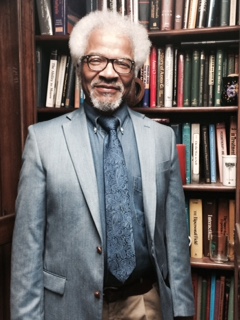 Kirkland Vaughans, Ph.D. is a licensed clinical psychologist and a psychoanalyst with a private practice in New York City. He is the founding editor of the Journal of Infant, Child, and Adolescent Psychotherapy and co-editor of the two-volume book, The Psychology of Black Boys and Adolescents. He is a senior adjunct professor of psychology at the Derner Institute of Advanced Psychological Studies at Adelphi University and Director of the Postgraduate Program in Child and Adolescent Psychotherapy, where he also serves as the Director of the Derner/Hempstead Child Clinic. He is also a visiting faculty member and Honorary Member at the Institute for Psychoanalytic Training and Research (IPTAR). Dr. Vaughans is a retired school psychologist and the former Regional Director of the New Hope Guild Centers for Child Mental Health of Brooklyn. He is an active member of the Research Council of the New York City Young Men's Initiative, the chairman of the board for The Harlem Family Institute: a Multicultural Psychoanalytic Training Institute and a board member of the International Psychotherapy Institute. Dr. Vaughans has been a guest presenter at a number of IPI Conferences including the October, 2020 weekend conference, Be Thoughtful and Act:Confronting Systemic Racism Inside and Outside Our Minds, the April, 2019 weekend conference, Slavery Embodied: The Psychological Consequences of its Legacy in Our Culture Today for Children of Color, the March, 2020 Master Speaker presentation, Shame in the Life of African-American Adolescent Boys, and a one-day conference for IPI Metro, Washington DC, Black Boys in the Eye of the Storm, February 18, 2017.
Schedule of Presentations
*Attendance at all sessions including Small Group Discussion is Mandatory to receive the CE/CME certificate
Educational Objectives
Friday, October 1st, 2021
Looking Back to Move Forward: Managing Racial Battle Fatigue in Turbulent Times
Explain two aspects of transgenerational racism which includes the process of racial socialization and racial identity development for black patients.
Discuss the intersections of racial and other marginalized identities in multiply marginalized persons.
Small Group
Discuss the impact of the trauma of transgenerational racism, the process of racial socialization and racial identity development for Black patients using the context of the small affective group.
List and discuss at least two of the complexities of marginalized identities.
Clinical Case Presentation
Identify two problematic countertransference reactions to discussions of race with patients.
List two ways of affirmatively exploring racial identities with Black patients.
Small Group
Identify 2 countertransference issues in working with Black patients.
Discuss the importance of working therapeutically to explore racial identities with Black patients.
---
Saturday, October 2nd, 2021
Having the Talk. Walking the Walk: Considerations for psychotherapy with transgenerational challenges for Black family members in the context of longstanding racism.
Discuss how "the talk" is one of many important tools that contribute to resilience in adaptive responses to racism in the form of police harassment and violence.
Explore the roles of different family members in the development of resilience among Black family members.
Small Group
Discuss "the talk" in Black families as an intergenerational tool of resilience.
Describe multiple psychological challenges to good mental health among Black family members who live in a context of heightened vulnerability to police harassment and violence.
Resilience as a function of healthy racial socialization in Black children and family members.
Identify gender coded messages given to Black children as they manage racism and understand the gender coded nature of racism.
Discuss the development of psychological resilience as a function of healthy racial socialization in parenting Black children.
Small Group
List 2 gender coded messages as presented by Dr. Greene and Dr. Vaughans given to Black children.
Discuss and identify the development and legacy of psychological resilience in Black families and children.
Plenary
Discuss by way of clinical case material challenging professional experiences pertaining to psychodynamic dimensions of racism.
Discuss a range of challenging affects commonly experienced by clinicians working with Black patients.
---
Sunday, October 3rd, 2021
Breakout Groups: Understanding Racism
List and explain 2 ethical responses to Black patients managing racism in therapy.
Summarize 3 countertransference responses to Black patients managing racism.
Small Group
Discuss ethical ways of managing the therapist's anxiety when the Black patient raises the issue of race or racism by employing the group affective learning process.
Discuss 3 ethical countertransference responses to Black patients.
Closing Dialogue
Summarize at least two transgenerational forms of racism and the concomitant stressors that accompany this.
Identify and discuss the impact of racial socialization and development including issues related to vulnerability and resilience.
Registration
Full Conference:
$497 up to 21 days in advance; $517 thereafter
*Full members: $359
*Associate members: $410
Full time students: $150
---
Saturday One Day (morning and afternoon): $150
---
Saturday Morning only: $45
*MEMBERS Login to the website with your member information to access your discounted registration rate
(IPI Faculty, and Students in the CORE, Child Combined, and IIPT certificate programs logging in will show your free registration option)
Continuing Education Credit Hours
Weekend Conference:
14.5 CE/CME credits – includes 2.5 ETHICS credits
Saturday One Day:
6 CE/CME credits
Saturday Morning only:
2.5 CE/CME credits
Program Chair
Karen Sherwood, LCSW-C and Anne Taylor LCSW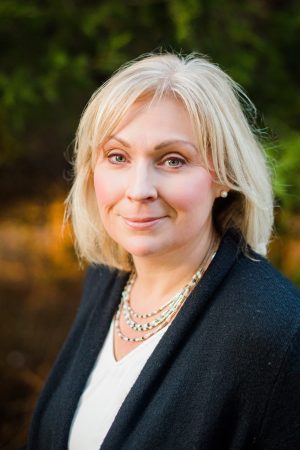 Karen Sherwood, LCSW-C, is in private practice in Gaithersburg, MD where she currently works via zoom during COVID with adolescents, adults, and couples in both psychotherapy and psychoanalysis.  She is a graduate of the International Institute of Psychoanalysis Training (IIPT) and the Two-Year Core Program at IPI.  In addition, she completed three years in the Fellows Program and Couple Therapy seminars at IPI.  Karen is a graduate of the Washington School of Psychiatry's Supervision program and provides clinical supervision. She is a Faculty Member of the International Psychotherapy Institute (IPI) National and a former co-chair of IPI DC-Metro where she remains on the Steering Committee.  Karen enjoys working with complex and diverse patients.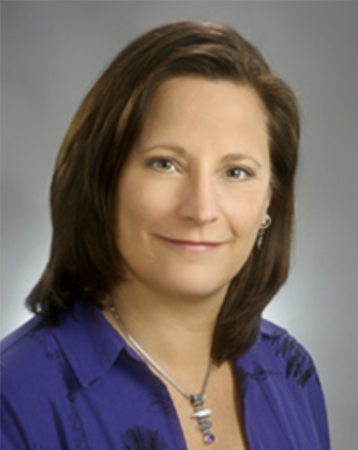 Anne Taylor, LCSW is a Psychoanalyst with a background in Nursing, Social Work, and Couples Therapy. She is trained in Psychoanalysis, Psychoanalytic Psychotherapy, and Imago Couples Therapy. Anne is frequently a guest lecturer on issues related to psychotherapy and couples therapy at Universities in the Indianapolis area. An IPI faculty member since 2015, she was the chair of the International Psychotherapy Institute in Indianapolis from 2012-2015 and 2020-present. Anne has been a practicing psychotherapist for over 20 years.
---
Should you have any questions about the program or the application process, please feel free to contact:
Membership Benefits
Become a member of IPI at the "Associate Member PLUS", or "Full Member PLUS" level and you will receive an IPI Zoom Pro account as one of your member benefits. Associate and Full Members also receive discounted registration fees for most of IPI's events, a subscription to PEP Web, the online psychoanalytic library, and other benefits depending on membership level.
HIPAA compliant Zoom video accounts are provided for all IPI Associate Member Plus and Full Member Plus memberships. IPI has a HIPAA Business Associate Agreement with Zoom, which provides a HIPAA compliant platform for our accounts. HIPPA compliance is strongly recommended for all internet-mediated clinical work and clinical teaching. The "PLUS" add-on to the IPI membership gives the user the ability to host online meetings with multiple people at the same time. [Current members can upgrade to the "Plus" account and only pay the difference in price from your current membership level.]
Click for IPI Membership and Zoom Account information
Continuing Education Information
This activity has been planned and implemented in accordance with the accreditation requirements and policies of the Accreditation Council for Continuing Medical Education (ACCME) through the joint providership of American Psychoanalytic Association and the International Psychotherapy Institute. The American Psychoanalytic Association is accredited by the ACCME to provide continuing medical education for physicians."
The American Psychoanalytic Association designates this Live Activity for a maximum of 14.5 AMA PRA Category 1 Credit(s)™. Physicians should claim only the credit commensurate with the extent of their participation in the activity.
IMPORTANT DISCLOSURE INFORMATION FOR ALL LEARNERS: None of the planners and presenters for this educational activity have relevant financial relationship(s)* to disclose with ineligible companies* whose primary business is producing, marketing, selling, re-selling, or distributing healthcare products used by or on patients.
*Financial relationships are relevant if the educational content an individual can control is related to the business lines or products of the ineligible company.
The International Psychotherapy Institute, IPI, is approved by The American Psychological Association to sponsor continuing education for psychologists. IPI maintains responsibility for the program and its content. The International Psychotherapy Institute has been approved by NBCC as an Approved Continuing Education Provider, ACEP No. 6017. Programs that do not qualify for NBCC credit are clearly identified. The International Psychotherapy Institute is responsible for all aspects of the programs. The International Psychotherapy Institute is an approved sponsor of the Maryland Board of Social Work Examiners for continuing education credits for licensed social workers in Maryland. The International Psychotherapy Institute is recognized by the New York State Education Department's State Board for Social Work as an approved provider of continuing education for licensed social workers.
Participants are responsible for verifying that IPI CE credit is accepted by the licensing boards in their own states. Please note: At this time we are aware that CE credit for IPI events will not be accepted by the New Jersey Board of Social Work.