Weekend Conference November 17-19, 2023 will be offered Online. Open to any mental health professional or mental health professional-in-training.
November Weekend Overview
limited scholarships monies are available, apply now
IPI welcomes all Clinicians, beginner to advanced, to attend this weekend event.
Program Date(s):
November 17, 2023 - November 19, 2023
November Weekend Overview
This weekend focuses on some of the challenges faced by young people as they negotiate their sexual and gender identities, not least in the digital age and how this requires us as clinicians not only to 'mind the body' but also to consider our ethics.
We will begin by exploring the challenges of becoming sexual in digital times focusing on the risks and harms of online pornography. I will suggest that the difference between pre-Internet and online pornography is not in any straightforward sense only one of degree. I argue that this is because the online medium changes the young person's relationship to the sexual materials by providing a virtual space within which sexual desire is gratified quickly and non-reflectively, undermining the capacity to mentalize one's own sexual desire and that of the other.
We will also explore the importance of the natal body in psychic development through the experience of clinical work with transgender youth. Building on Money-Kyrle's three 'facts of life', I propose a fourth one, namely the inescapable fact of our embodied nature, to underscore that our personal history always includes our embodied history, hence the importance in analytic work of working through what the natal body unconsciously represents. More specifically, I will describe the use of photographs during psychoanalytic psychotherapy with young transgender people who have commenced social transitioning, to work through visual representations of the natal body in the service of facilitating the working through, in its psychoanalytic sense, of the natal body's unconscious narrative. I suggest that deploying this visual mode may be especially helpful in engaging young people on the autistic spectrum who nowadays comprise a significant minority of transgender young people.
Consideration of our clinical work inevitably confronts us with our ethics. I will provide a succinct introduction to key ethical principles and then outline a framework for developing and exercising an ethical self-discipline to support critical reflection on our work with patients and to help us to approach the resolution of ethical dilemmas.
The course will use lecture, large group discussion, small group/GAM group discussion, case presentation and discussion and informal discussion to achieve the course objectives.
General weekend schedule
Friday 9:45am – 6:15 pm US ET
Saturday 9:45am – 6:15pm US ET
Sunday 10:00am – 2:00pm US ET
Detailed schedules, reading lists, and educational objectives will be provided to registered participants.
Alessandra Lemma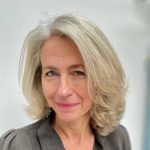 Alessandra Lemma, Fellow of the British Psychoanalytic Society and Chartered Clinical Psychologist, is a Visiting Professor in the Psychoanalysis Unit, University College London and Consultant, Anna Freud Centre and Visiting Professor, Centro Winnicott, Rome. For 16 years she worked at the Tavistock Clinic where she was, at different stages, Head of Psychology and Professor of Psychological Therapies in conjunction with Essex University. She was a recipient of the 2022 Sigourney Award in recognition of her inventive theoretical and clinical contributions to understanding body modification practices, the impacts of technology on psychic functioning and transgender identities as well as for her efforts in developing and disseminating worldwide a brief psychoanalytic intervention for mood disorders. Her most recent books are Transgender Identities; A Contemporary Introduction (Routledge, 2021) and First Principles: Applied Ethics for Psychoanalytic Practice (OUP, 2023)
Registration
Registration options:
Full Conference

$475 up to 21 days in advance; $525 thereafter
*Full members: $359
*Associate members: $410
Full time students: $175
---
Saturday All Day (morning and afternoon): $175
---
Saturday Morning only: $100
*Login to the website with your member information to access your discounted registration rate
Limited scholarship funds are available for this training: https://theipi.org/scholarships/ apply at least 2 weeks prior to conference start date.
Continuing Education Credit Hours
Credit hours are based on 100% attendance at your chosen participation level. (schedules for each registration option are shown below)
Full Weekend Conference:
14.5 CE/CME credits
Attendance is required at all large group lectures, small group discussions, plenary and closing dialogue to receive credit hours.
Saturday All Day:
6 CE/CME credits
Attendance is required at both large group lectures, both small group discussions, and the plenary to receive credit hours.
Saturday Morning only:
2.5 CE/CME credits
Attendance is required at the large group lecture and small group discussion to receive credit hours.
Schedule of Presentations is being confirmed
Educational Objectives
Objectives are forthcoming
Weekend Co-chairs
Jane Garbose and Karen Sherwood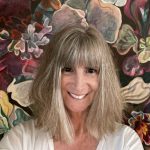 Jane Garbose, MA, LADC – Jane is a psychoanalyst, psychologist and alcohol & drug counselor in private practice in Middlebury, Vermont, where she works with adolescents, adults, and couples.  Past Chair of the IPI Admissions & Advising Committee, current Chair of the International Institute for Psychoanalytic Training at IPI.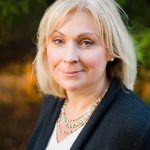 Karen Sherwood, MSW, is in private practice in Gaithersburg, MD where she currently works via Zoom with adolescents, adults, and couples in both psychotherapy and psychoanalysis.  She is a graduate of the International Institute of Psychoanalysis Training (IIPT) and the Two-Year Core Program at IPI.  In addition, she completed three years in the Fellows Program and Couple Therapy seminars at IPI.  Karen is a graduate of the Washington School of Psychiatry's Supervision program and provides clinical supervision. She is a Faculty Member of the International Psychotherapy Institute (IPI) National and a former co-chair of IPI DC-Metro where she remains on the Steering Committee.  Karen enjoys working with complex and diverse patients.
---
Should you have any questions about the program or the application process, please feel free to contact:
IPI Administrative Team - contactus@theipi.org
Membership Benefits
Become a member of IPI at any level and you will have the option of adding on a Zoom Pro account as one of your member benefits. Associate and Full Members also receive discounted registration fees for most of IPI's events, a subscription to PEP Web, the online psychoanalytic library, and other benefits depending on membership level.
HIPAA compliant Zoom video accounts are an optional add on for all IPI memberships. IPI has a HIPAA Business Associate Agreement with Zoom, which provides a HIPAA compliant platform for our accounts. HIPPA compliance is strongly recommended for all internet-mediated clinical work and clinical teaching. The "+ Zoom Pro" add-on to the IPI membership gives the user the ability to host online meetings with multiple people at the same time. [Current members can upgrade to the "+ Zoom Pro" account and only pay the difference in price from your current membership level.]
Click for IPI Membership and Zoom Account information
Continuing Education Information
The International Psychotherapy Institute, IPI, is approved by The American Psychological Association to sponsor continuing education for psychologists. IPI maintains responsibility for the program and its content. The International Psychotherapy Institute has been approved by NBCC as an Approved Continuing Education Provider, ACEP No. 6017. Programs that do not qualify for NBCC credit are clearly identified. The International Psychotherapy Institute is responsible for all aspects of the programs. The International Psychotherapy Institute is authorized by the Board of Social Work Examiners in Maryland to sponsor social work continuing education learning activities and maintains full responsibility for this program. This training qualifies for Category I continuing education units. The International Psychotherapy Institute is recognized by the New York State Education Department's State Board for Social Work as an approved provider of continuing education for licensed social workers #SW-0299.

Participants are responsible for verifying that IPI CE credit is accepted by the licensing boards in their own states.