The Infant observation program focuses on early child development, primary relationships, primitive anxieties, defenses and implications for child and adult psychotherapy later in life.
Taught by IPI faculty, the seminar meets online via Zoom videoconference, linking students internationally and from across the US as they study in-depth these early primary relationships through direct observation of the mother/baby couple. The seminar draws on the technique of Esther Bick and the IPI Group Affective Model (GAM). Mrs. Bick developed infant observation seminars as part of the child psychotherapy training program at the Tavistock Clinic in London in the late 1940's. Since then, such training has been required in many psychoanalytic and psychotherapy programs around the world.
The Infant Observation Seminar introduces aspects of development of the infant, and importantly, the infant in relation to his/her mother, other primary caretakers, siblings, and extended family members. This unique in vivo learning experience takes place through the technique of weekly observation of the infant with their mother/father. Learning about development and infants in this way helps us to understand some of the earliest anxieties and defenses that take shape in the infant, and informs our analytic work with child and adult patients.
Program Date(s):
September 6, 2019 - July 24, 2020
Program Components
The seminar will meet by Zoom audio-visual internet platform, which is HIPAA compliant. Seminars take place one to two Fridays a month from 11:00am – 1:00pm US Eastern Time beginning September 6, 2019.
Students are expected to:
Directly observe an infant and its primary caregiver(s) 1 hour per week
Write up process notes for each observation to share with the group
Participate in the small group discussion of infant observation
Participate in the group affective model.
**the first four seminars are didactic, and guide the participant is how to find a baby/parent to observe and establish a contract and working alliance with the family.
Course Requirements
Participants will need to purchase the book Surviving Space: Papers on Infant Observation (The Tavistock Clinic Series) by Andrew Briggs, Karnac 2002. It may be purchased through Amazon.com. Price is dependent upon used or new offers. When accepted into the seminar, we will provide any other assigned readings, forms, the seminar schedule, and other important programmatic information. A requirement of the seminar is that each participant find a mother/father/infant couple to observe in the home for one hour each week for approximately 10 months.
In order to earn CE credits, participants will need to submit a total of 15 sets of process notes of infant observations which will be presented and discussed during the seminars. Students are also required to submit their process notes password protected to preserve confidentiality. Notes should be submitted to the group and instructor 48 hours prior to the seminar.
Some students may choose to earn the Infant Observation Certificate. In that case, they will contract with the parent/baby couple for approximately two years of weekly observations.
Educational Objectives
The purpose of this training at IPI is several fold:
to observe a baby and a mother develop individually and in relationship to one another
to learn by direct observation about the baby's and mother's primitive anxieties and defenses as the baby comes to life outside the protective womb
to allow oneself, as observer, to better understand the primitive anxieties of our adult and child patients and ourselves in relation to these patients
 to develop an analytic way of thinking by being in the receptive role of taking in affective experience for study
 to further process the student/observer's experience of the observation within the GAM group structure
 to identify transference and countertransference dynamics through the experience of the observations.
To attain these goals, the student will:
Provide two (2) examples of adhesive identification or secondary skin formation as described by Esther Bick.
Identify two (2) examples of how Bick's ideas on secondary skin formation and/or adhesive identification may be observed in infant observations.
State two (2) factors to consider in choosing the appropriateness of an infant and family for observation.
Elucidate two (2) factors to consider in keeping the frame during an infant observation.
Name two (2) reasons why keeping the frame in doing an infant observation is important.
Provide three (3) examples of countertransference responses to the infant observations presented over the course of the seminar.
Provide two (2) examples of transference responses that occur during the infant observations over the course of the seminar
Provide one (1) example of how an infant observation influenced the seminar group process (parallel process).
Continuing Education Credit
The seminar provides 44 hours of CE credit for the 22 two-hour sessions.
Prerequisites
Prerequisites for admission include completion of at least one year of the IPI Core Program or an equivalent program, a professional license and good standing in your particular discipline, and to be in your own treatment or to have been in treatment in the past with a psychodynamic/ psychoanalytic therapist or analyst.
Tuition and Fees
$1320.00
first half payable by 12/1/19; second half payable by 3/1/20
Continuing Education Information
The International Psychotherapy Institute, IPI, is approved by The American Psychological Association to sponsor continuing education for psychologists. IPI maintains responsibility for the program and its content. The International Psychotherapy Institute has been approved by NBCC as an Approved Continuing Education Provider, ACEP No. 6017. Programs that do not qualify for NBCC credit are clearly identified. The International Psychotherapy Institute is responsible for all aspects of the programs. The International Psychotherapy Institute is an approved sponsor of the Maryland Board of Social Work Examiners for continuing education credits for licensed social workers in Maryland. The International Psychotherapy Institute is recognized by the New York State Education Department's State Board for Social Work as an approved provider of continuing education for licensed social workers.
Participants are responsible for verifying that IPI CE credit is accepted by the licensing boards in their own states. Please note: At this time we are aware that CE credit for IPI events will not be accepted by the New Jersey Board of Social Work.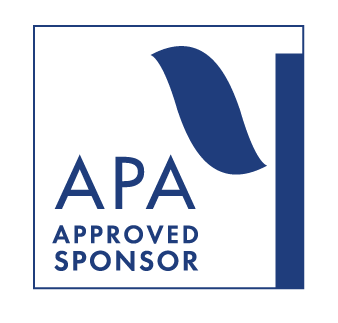 Program Chair
Karen Sharer-Mohatt, PsyD
---
Should you have any questions about the program or the application process, please feel free to contact: