Weekend Conference February 23-25, 2024 will be offered Online. Open to any mental health professional or mental health professional-in-training.
Limited scholarship funds are available for this training. Apply here https://theipi.org/scholarships/
Program Date(s):
February 23, 2024 - February 25, 2024
Overview
Secret Passageways Into the Unconscious: Interpsychic Experience, Dreaming as Experience, and Titrating the Dosage of "Non-self" in Treatment
The IPI is fortunate to have Dr. Stefano Bolognini as our guest presenter at our February 2024 weekend conference. His work has been described as "a feast of many flavors" (Gabbard, 2008, p. xiii). Dr. Bolognini is well known internationally as a creative, innovative thinker who weaves together various theoretical threads in modern psychoanalysis along with threads from other disciplines, including neuroscience, human physiology, cognitive psychology, etymology, and the arts. To this tapestry he adds his own important theoretical contributions. He is adept at using vivid, memorable metaphors to illustrate his theoretical and technical points, such as a sealed door, underground passageways, the family dog, hand luggage, serving someone spaghetti, and the buses and porticoes of his beloved city of Bologna, Italy.
In this weekend event, participants will learn about aspects of the mind that they may not have considered before, including the way productive connections between patient and therapist can and do occur at the preconscious level, bypassing the "border guards" that might otherwise turn them away. Using his theory of the interpsychic as a background, Dr. Bolognini will highlight aspects of the unconscious mind that are beyond the limits of the repressed.
Other highlights will include the following:
Novel techniques to reach seemingly unreachable patients, including challenging adolescents.
Innovative approaches to dream interpretation
Demonstration of his clinical thinking as a discussant to an IPI member's clinical presentation
Overall, the conference is sure to be a rich experience that offers something to clinicians of all levels and palates, and will enhance our understanding of our patients, our relationships with them, and the approaches we can use to help them.
The course will use lecture, large group discussion, small group/GAM group discussion, case presentation and discussion and informal discussion to achieve the course objectives.
General weekend schedule
Friday 9:30am – 6:30 pm US ET
Saturday 9:30am – 6:30pm US ET
Sunday 10:00am – 2:00pm US ET
Detailed times, reading lists, and educational objectives will be provided to registered participants.
Reference: Gabbard, G. O. (2008). Foreword. In Bolognini, S. (2008), Secret passages: The theory and technique of interpsychic relations. London, UK: Routledge.
Stefano Bolognini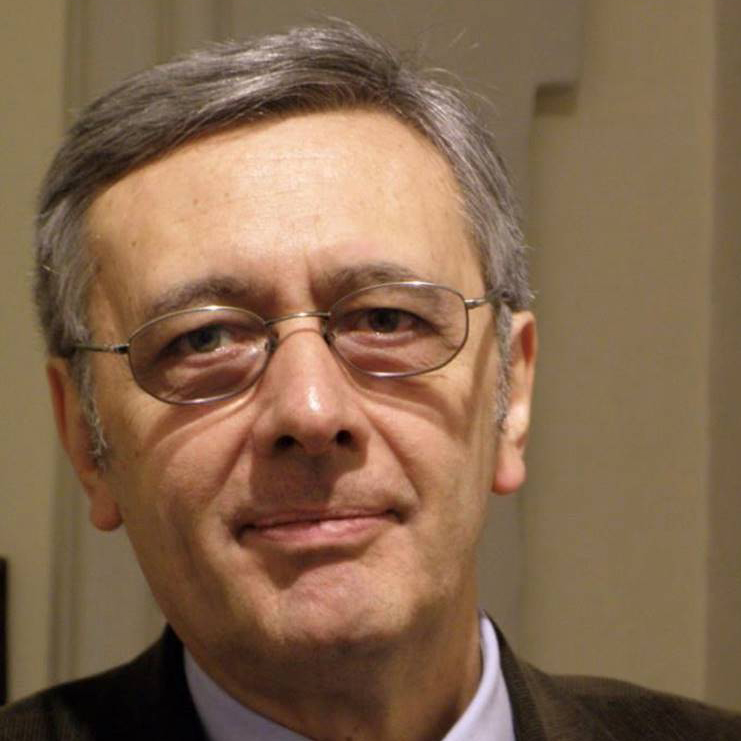 Psychiatrist, Training and Supervising Analyst of the Italian Psychoanalytical Society, Stefano Bolognini is former President of the Italian Psychoanalytical Society (SPI) and Past-President of the International Psychoanalytical Association IPA) (2013-2017), after having been IPA Board Representative for two mandates and member and Chair of several IPA committees.
For 10 years (2002-2012) he was member of the European Editorial Board of the International Journal of Psychoanalysis; he was member of the EPF Theoretical Working Party (2001-2004); from 2016 he is also Honorary Member of the New York Contemporary Freudian Society (CFS) and of the Los Angeles Institute and Society for Psychoanalytic Studies (LAISPS); from 2018, Honorary Member of the Florence Psychoanalytic Center (CPF); from 2013, member of the Advisory Board of the International Psychoanalytic University of Berlin (IPU).
He has been the founder (2014) of the IPA Inter-Regional Encyclopedic Dictionary of Psychoanalysis (IRED), where he worked as Chair until 2021.
His main scientific interests regard Psychoanalytic Empathy, Interpsychic Dimension, Institutional Organizations and Issues, Educational Process, Theory of Technique.
Bolognini has published 275 psychoanalytic papers in international books and reviews.
He is author of the following books:
Come vento, come onda. Dalla finestra di uno psicoanalista, i nostri (bi)sogni di gloria (Bollati Boringhieri, 1999) [Like Wind, Like Wave (Other Press, 2006)], in Farsi (2018) and in Turkish (2022);
Il sogno cento anni dopo ("The Dream 100 Years after"), (a cura di) Ed. Bollati Boringhieri, Torino, 2000;
L'empatia psicoanalitica (Bollati Boringhieri, 2002) [Psychoanalytic Empathy (Free Association, 2004), translated also to German, Spanish, Brazilian-Portuguese and French];
Passaggi segreti. Teoria e tecnica dell'interpsichico (Bollati Boringhieri, 2008) [Secret Passages (IPA New Library/Routledge, 2010), translated also to German, Spanish, Brazilian-Portuguese and Iranian Farsi];
Lo Zen e l'arte di non sapere cosa dire [Zen and the Art of Not Knowing What to Say] (Bollati Boringhieri, 2010);
"Das Ereignis der Einfuehlung. Zwei Psychoanalytische Reflexionen" (Verlag Turia+Kant, Wien-Berlin, 2017);
"Flussi vitali tra Sé e Non-Sé" ("Vital Flows between Self and Not-Self") has been published in 2019 by Raffaello Cortina Editore, Milan, and by Routledge (London, 2022), and by Blucher (Brazil, 2022), and is in press by APA Editorial (Buenos Aires);
"Freud e il mondo che cambia. Psicoanalisi del presente e dei suoi guai", ("Freud and the Changing World: Psychoanalysis of the Present and its Troubles") by Stefano Bolognini and Luca Nicoli, Enrico Damiani Editore, Brescia, 2022 (english version in preparation by Phoenix Publishing House, Bicester, Oxfordshire).
He lives and works in Bologna (Italy).
Full Weekend Conference (14.5 CE credits)
Saturday All Day (6 CE credits)
Saturday Morning Only (2.5 CE credits)
Tuition and Fees
Registration options:
Full Conference

$475 up to 21 days in advance; $525 thereafter
*Full members: $359
*Associate members: $410
Full time students: $175
---
Saturday All Day (morning and afternoon): $175
---
Saturday Morning only: $100
*Login to the website with your member information to access your discounted registration rate
Limited scholarship funds are available for this training: https://theipi.org/scholarships/ apply at least 2 weeks prior to conference start date.
Continuing Education Credit Hours
Full Weekend Conference:
Saturday All Day:
Saturday Morning only:
Weekend Conference Attendance Policy
Participants who have no less than 80 percent attendance will receive a CE certificate reflecting the total available hours; however, it is the responsibility of the participant to report the actual number of hours earned.
In accordance with APA, IPI has created the below attendance standard for Weekend Conferences.
Number Hours Awarded Per Session
Registration Type
Total Available Hours
Required Hours
to receive
CE Certificate
General Session
GAM Group
Plenary
Closing Dialogue
Full Weekend
(IPI Member, Faculty, Certificate Program, General Registration)
14.5
12
1.5
1
1
1
Saturday All Day
6.5
5
1.5
1
1
N/A
Saturday Morning Only
2.5
2.5
1.5
1
N/A
N/A
Membership Benefits
Become a member of IPI at any level and you will have the option of adding on a Zoom Pro account as one of your member benefits. Associate and Full Members also receive discounted registration fees for most of IPI's events, a subscription to PEP Web, the online psychoanalytic library, and other benefits depending on membership level.
HIPAA compliant Zoom video accounts are an optional add on for all IPI memberships. IPI has a HIPAA Business Associate Agreement with Zoom, which provides a HIPAA compliant platform for our accounts. HIPPA compliance is strongly recommended for all internet-mediated clinical work and clinical teaching. The "+ Zoom Pro" add-on to the IPI membership gives the user the ability to host online meetings with multiple people at the same time. [Current members can upgrade to the "+ Zoom Pro" account and only pay the difference in price from your current membership level.]
Click for IPI Membership and Zoom Account information
Continuing Education Information
The International Psychotherapy Institute, IPI, is approved by The American Psychological Association to sponsor continuing education for psychologists. IPI maintains responsibility for the program and its content. The International Psychotherapy Institute has been approved by NBCC as an Approved Continuing Education Provider, ACEP No. 6017. Programs that do not qualify for NBCC credit are clearly identified. The International Psychotherapy Institute is responsible for all aspects of the programs. The International Psychotherapy Institute is authorized by the Board of Social Work Examiners in Maryland to sponsor social work continuing education learning activities and maintains full responsibility for this program. This training qualifies for Category I continuing education units. The International Psychotherapy Institute is recognized by the New York State Education Department's State Board for Social Work as an approved provider of continuing education for licensed social workers #SW-0299.

Participants are responsible for verifying that IPI CE credit is accepted by the licensing boards in their own states.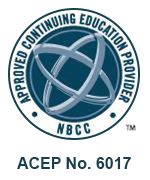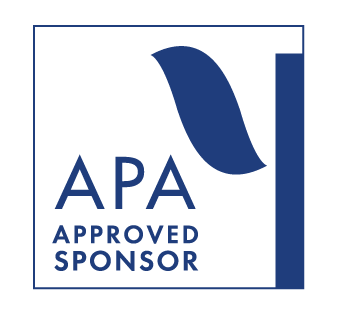 ---
Should you have any questions about the program or the application process, please feel free to contact:
IPI Administrative Team - contactus@theipi.org