Weekend Conference February 4-6, 2022 will be held online on our secure Zoom platform. Open to any mental health professional or mental health professional-in-training.
Adolescence as a developmental stage has been undervalued.  The distinguished guest presenters, Jack and Kerry Novick, appreciate its significance as a fulcrum for development that illuminates individual and family dynamics for child therapists — and adult therapists as well. Participants who complete this weekend will earn 5 ethics credits and 2.5 diversity credits.
Program Date(s):
February 4, 2022 - February 6, 2022
Weekend Overview
Jack and Kerry Novick, distinguished child and adolescent analysts, will present their work with adolescents and their parents in the private practice office, online, and in challenging environments in the USA and around the world.  The Novicks will describe and apply their Two-System Model of self-regulation and development to the assessment, alliance-building, and treatment of adolescents and counselling of their parents.  Particular emphasis will be given to the concept of Building Emotional Muscle in adolescence.  The Novicks will describe a sadomasochistic (self-defeating) constellation flourishing in — and yielding to — on-line adolescent psychotherapy, and they consult to adolescent clinical material presented to them.
Participants may choose to attend the Saturday morning lecture, all-day Saturday, or whole weekend to get a full immersion in adolescence as the fulcrum for insight into child and adult functioning. Each choice comes with IPI's signature small affective learning groups to deepen the understanding of the undervalued developmental phase of adolescence.
---
The course will use lecture, large group discussion, small group/GAM group discussion, case presentation and discussion and informal discussion to achieve the course objectives.
Friday 10:00am – 6:10 pm US ET
Saturday 9:45 am – 6:20pm US ET
Sunday 10:00 am – 2:00pm US ET
Schedules, reading lists, and educational objectives will be provided.
Who will benefit from this training?
Our target audience is comprised of mental health professionals including, psychiatrists, psychiatric nurses, psychologists, social workers, and counselors. Child therapists and child analysts who want to build their 'emotional muscle' for dealing with adolescents and their parents; adult psychotherapists and analysts who want to know more about the impact of adolescent and family dynamics on their adult patients; and couple and family therapists who want to learn more about working with families and parental couples in relation to the adolescent stage of development.
This course is needed for prospective participants because adolescence is an overlooked developmental stage because clinicians are trained in adult psychotherapy OR child therapy. Adolescents are treated either as adults (which they are not) or children (which they are not).  Clinicians avoid working with adolescents because they are underprepared to deal with their risk-taking behaviors, their search for autonomy, and their denied dependency needs, and they are not trained to work with the parents in parent work or in family therapy.  There has been an American tradition of separating parent work from child analysis, as a result of which the Novicks noted a pervasive difficulty in case retention and successful outcome.    There is a gap between current therapy service delivery to adolescents and desirable practice, and between therapy offered to adolescents by adult- or child-trained therapists and competent adolescent therapy.  This course will offer new knowledge, strategies and skills to fill these practice gaps.
How might the material covered in the presentations improve the clinician's strategies, skills and performance?
This material offered in lectures, case presentations and small group discussions will offer participants various ways of learning about adolescence, and small group discussion will give them a safe space in which to internalize the concepts.   In these various settings, participants will be shown how to use the metaphor of building emotional muscle to engage adolescents and parents in treatment, and how to promote open-system regulation to lead to healthy coping, rather than closed-system regulation that leads to pathological and self-defeating behavior. Some clinicians are skeptical of the value of telehealth because they have not been trained to work with technology-mediated treatment, but this course will show online and offline psychoanalysis as comparable in effectiveness during the treatment of a sadomasochistic constellation.
Jack Novick, PhD and Kerry Novick, PhD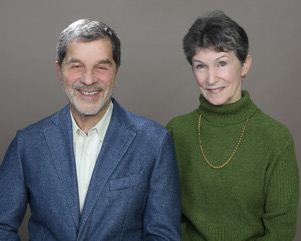 Jack Novick and Kerry Kelly Novick are child, adolescent and adult psychoanalysts on the faculties of numerous psychoanalytic institutes around the country. They are both Training and Supervising Analysts of the International Psychoanalytic Association. They trained with Anna Freud in London, England, and, in addition to their clinical work, have been active in teaching, research, professional organizations, and the community. They joined other colleagues to found the award-winning non-profit Allen Creek Preschool in Ann Arbor and the international Alliance for Psychoanalytic Schools. They have secured research grants from the American Psychoanalytic Foundation, the IPA, government agencies and private foundations.Both Jack and Kerry have served as Chairs of the Child/Adolescent Analysis Committee at the Michigan Psychoanalytic Institute. Kerry has been Chair of the Committee on Child and Adolescent Psychoanalysis (COCAP) at the American Psychoanalytic Association, where she was elected to two terms on the Board as Director-at-Large, and she is a past president of the Association for Child Psychoanalysis. She was Chair of the International Psychoanalytic Association's Committee on Child and Adolescent Psychoanalysis. Jack was twice elected a North American Representative to the Board of the International Psychoanalytic Association, and is also the immediate past President of the Association for Child Psychoanalysis.
Jack and Kerry Novick have written extensively since the 1960's, with many book chapters and over 100 articles published in major professional journals. Their book "Fearful Symmetry: The Development and Treatment of Sadomasochism" appeared in 1996 and was re-issued in paperback in 2007. "Working with Parents Makes Therapy Work," appeared in March 2005, and "Good Goodbyes: Knowing How to End in Psychotherapy and Psychoanalysis," was published in March 2006. All three have been translated into several other languages.
"Emotional Muscle: Strong Parents, Strong Children," a book originally aimed to parents and teachers, came out in 2010 and is now being used as a developmental textbook in psychoanalytic, social work and residency trainings. Their book, "Freedom to Choose: Two Systems of Self-Regulation" was published in 2016, and they have since co-edited a "Parent Work Casebook" and an "Adolescent Casebook."
Schedule of Presentations
Educational Objectives
Friday Feb 4
Beginning with an adolescent: evaluation, alliance, parent work, building emotional muscle, treatment goals
List three aspects of the assessment process from the following: evaluate, establish alliance, maintain ethical stance, set goals for treatment, and build emotional muscle
Identify two main goals for treatment, including two ethical dilemmas when evaluating an adolescent within a family, and show how they may be realized
Small Group
Discuss 2 separate but complementary aims of treatment that demonstrate an ethical stance and negotiation of an ethical dilemma when working with both adolescents and their parents
Discuss the complexities of the adolescent state of mind shown in one example of group process
Adolescent Case Conference: Accompanying a gender fluid adolescent and their parents on an analytic journey
Discuss two fundamental ethical reasons for engaging the parents in a strong supportive alliance.
Describe two countertransference responses that could cause an ethical dilemma when working with a confused gender-fluid adolescent and interpret the transference from those countertransferences
Small Group
List and discuss two adolescent-parent dynamics and appropriate ethical interventions.
Describe one difficult affective experience in the group that sheds light on your own adolescent experience with parents which could otherwise interfere with your ethical stance.
---
Saturday Feb 5
Adolescent Development and Treatment around the World
Explain one feature that distinguishes between the roles of a private practice adolescent therapist/analyst and the community-based adolescent therapist/analyst, taking race and culture into account.
List two cultural and social considerations that could place adolescents at an elevated risk for suicide
Small Group
Discuss the coexistence between one developmental risk factor and one sociocultural contributor to adolescent difficulty
List two protective factors for adolescent health in disadvantaged areas and minority cultures.
Case presentation: Adolescent Treatment of Sadomasochistic Constellation Online
Discuss two psychodynamic aspects of sadomasochism and omnipotence in adolescence
Describe one way that working online may hinder and one way that it may facilitate the analytic process.
Small Group
Discuss two characteristics of sadomasochism experienced in the countertransference
Demonstrate one example of the intergenerational transmission of trauma
Plenary
Discuss three concepts drawn from the theory, clinical case material, and personal experiences and three affective responses experienced in your small group.
Integrate the experiences of other small groups to broaden your understanding of the impact of adolescence.
---
Sunday Feb 6
The Two-System Model: Development and Self-Regulation
Define self-regulation and describe its function in three stages of development.
List two factors in the relational context that inhibit development by militating against self-regulation
Small Group
Describe one experience of personal learning from the group affective process that you can apply in work with adolescents
Discuss three important reasons why it is helpful to have a group of colleagues to think about the experience and its consequences for the clinician.
Closing Dialogue
Describe three key psychoanalytic concepts that inform the treatment process that leads to transformation in psychoanalysis of adolescents
Summarize the key features of adolescent development and show how two of them illuminate the behavior of the parent of one of your adolescent or adult patients.
Registration
Full Conference:
$497 up to 21 days in advance; $517 thereafter
*Full members: $359
*Associate members: $410
Full time students: $150
---
Saturday One Day (morning and afternoon): $150
---
Saturday Morning only: $45
*Login to the website with your member information to access your discounted registration rate
Tuition and Fees
See costs above
Limited scholarship funds are available for this training: https://theipi.org/scholarships/
Continuing Education Credit Hours
Weekend Conference:
14.5 CE/CME credits
Including
5 Ethics credit hours
2.5 Diversity credit hours
Saturday One Day:
6 CE/CME credits
Saturday Morning only:
2.5 CE/CME credits
Program Chair
Paul Bosco, LCSW and Jill Savege Scharff, MD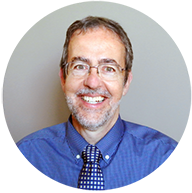 Paul Bosco, LCSW
Paul Bosco is a a Licensed Clinical Social Worker in private practice in Newark, Delaware, where he provides individual, couples, and family psychotherapy for adults of all ages. He is a graduate of the Temple University School of Social Administration, and the Family Therapy Training Program of Philadelphia (Hahnemann University). He completed the IPI two year Core Program in 2010, and the IPI Fellows Program in 2013. He has been an IPI faculty member since 2020. He has consulted as a group facilitator for the Helen Graham Cancer Center and has been a panel presenter for the Lupus Foundation of Philadelphia's "Living With Lupus " program.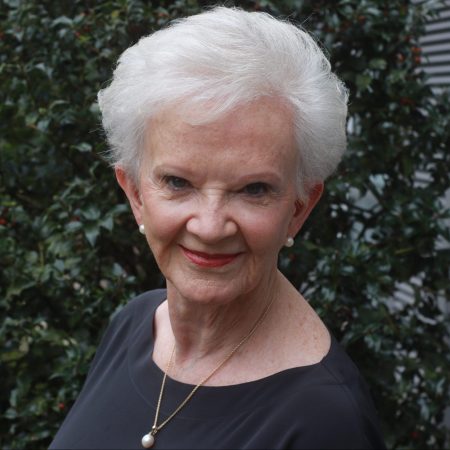 Jill Savege Scharff MD, FABP
Co-founder, International Psychotherapy Institute (IPI)
Founder, International Institute for Psychoanalytic Training at IPI
Founder and Past Chair, IPI Combined Child Analysis and Child Psychotherapy Training Program
Chair, IPI Child Therapy Training, Overseas Program
Clinical Professor of Psychiatry, Georgetown University
Author and editor of books on object relations, teleanalysis and online training
Membership Benefits
Become a member of IPI at the "Associate Member PLUS", or "Full Member PLUS" level and you will receive an IPI Zoom Pro account as one of your member benefits. Associate and Full Members also receive discounted registration fees for most of IPI's events, a subscription to PEP Web, the online psychoanalytic library, and other benefits depending on membership level.
HIPAA compliant Zoom video accounts are provided for all IPI Associate Member Plus and Full Member Plus memberships. IPI has a HIPAA Business Associate Agreement with Zoom, which provides a HIPAA compliant platform for our accounts. HIPPA compliance is strongly recommended for all internet-mediated clinical work and clinical teaching. The "PLUS" add-on to the IPI membership gives the user the ability to host online meetings with multiple people at the same time. [Current members can upgrade to the "Plus" account and only pay the difference in price from your current membership level.]
Click for IPI Membership and Zoom Account information
Continuing Education Information
This activity has been planned and implemented in accordance with the accreditation requirements and policies of the Accreditation Council for Continuing Medical Education (ACCME) through the joint providership of American Psychoanalytic Association and the International Psychotherapy Institute. The American Psychoanalytic Association is accredited by the ACCME to provide continuing medical education for physicians."
The American Psychoanalytic Association designates this Live Activity for a maximum of 14.5 AMA PRA Category 1 Credit(s)™. Physicians should claim only the credit commensurate with the extent of their participation in the activity.
IMPORTANT DISCLOSURE INFORMATION FOR ALL LEARNERS: None of the planners and presenters for this educational activity have relevant financial relationship(s)* to disclose with ineligible companies* whose primary business is producing, marketing, selling, re-selling, or distributing healthcare products used by or on patients.
*Financial relationships are relevant if the educational content an individual can control is related to the business lines or products of the ineligible company.
The International Psychotherapy Institute, IPI, is approved by The American Psychological Association to sponsor continuing education for psychologists. IPI maintains responsibility for the program and its content. The International Psychotherapy Institute has been approved by NBCC as an Approved Continuing Education Provider, ACEP No. 6017. Programs that do not qualify for NBCC credit are clearly identified. The International Psychotherapy Institute is responsible for all aspects of the programs. The International Psychotherapy Institute is an approved sponsor of the Maryland Board of Social Work Examiners for continuing education credits for licensed social workers in Maryland. The International Psychotherapy Institute is recognized by the New York State Education Department's State Board for Social Work as an approved provider of continuing education for licensed social workers.
Participants are responsible for verifying that IPI CE credit is accepted by the licensing boards in their own states. Please note: At this time we are aware that CE credit for IPI events will not be accepted by the New Jersey Board of Social Work.