Claudio Eizirik assists our discovery of old and new tools that enhance our ability to be present in the room with our patients and with ourselves.
Program Chair
Monica Valencia, PhD and Vali Maduro, PhD, Guest Presenter: Claudio Eizirik, MD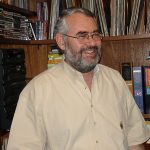 Claudio Eiziric, MD
is a psychoanalyst and psychiatrist who practices in Porto Alegre, Brazil. He is an Associate Professor at the Department of Psychiatry at UFRGS, Didactic Psychoanalyst of the Sociedade Psicanalítica de Porto Alegre, Past President-elect of the International Psychoanalytic Association, Former President of the Sociedade Psicanalítica de Porto Alegre, Former President of Fepal, former Head of the Department of Psychiatry at UFRGS, former Director of the Medical Faculty at UFRGS, former Coordinator of the Post-Graduate Program in Psychiatry at UFRGS. He is the author of many publications
---
The analytic setting is a concept invented by Freud, which today remains an essential part of an analytic approach but over time must include inevitable changes reflective of current practice. It is important to distinguish between the utility of setting, which allows us to treat patients under the best possible conditions, and a rigid form of setting, where setting becomes an idealized myth or perverted fetish.
The frame is a mental stance more than a series of rules that need to be adopted by tradition or through submission to internal and external superegos. Endowing the frame with mythical, magical qualities may prompt us to honor technique at the expense of relating as two living beings engaged in a therapeutic process.
Join us for a weekend of reflection and discussion as we focus on aspects of analytic identity and clinical practice, an exploration of our psychoanalytic culture within the broader social context, our adherence to theory for productive and defensive reasons, and our own resistance to change within our profession. Join us as we discover old and new tools that enhance our ability to be present in the room with our patients and with ourselves.
The conference will include lectures, case presentations, large and small group discussions, and an optional Anniversary Dinner on Friday night.  
Dr. Eizirik's presentations will include
Educational Objectives
Conference participants will:
Identify three aspects of your own clinical training that have been central to your formation of a psychotherapist or psychoanalyst identity. (Current aspects and challenges of analytic training)
Describe and illustrate the concept of generational field (Indignation between the end of naivety and the beginning of tragedy)
Discuss two common myths of clinical practice and describe their impact on your clinical work. (Some myths in and of the psychoanalytic clinic)
Evaluate the effectiveness of your clinical tools and identify one typical challenge you encounter in the way you establish and maintain your clinical setting. (The analyst's suitcase)
Continuing Education Credit Hours
Approximately 14 credit hours
Registration
Click here to Register
Continuing Education Information
The International Psychotherapy Institute, IPI, is approved by The American Psychological Association to sponsor continuing education for psychologists. IPI maintains responsibility for the program and its content. The International Psychotherapy Institute has been approved by NBCC as an Approved Continuing Education Provider, ACEP No. 6017. Programs that do not qualify for NBCC credit are clearly identified. The International Psychotherapy Institute is responsible for all aspects of the programs. The International Psychotherapy Institute is an approved sponsor of the Maryland Board of Social Work Examiners for continuing education credits for licensed social workers in Maryland. The International Psychotherapy Institute is recognized by the New York State Education Department's State Board for Social Work as an approved provider of continuing education for licensed social workers.
Participants are responsible for verifying that IPI CE credit is accepted by the licensing boards in their own states. Please note: At this time we are aware that CE credit for IPI events will not be accepted by the New Jersey Board of Social Work.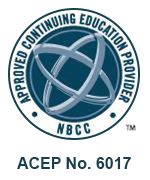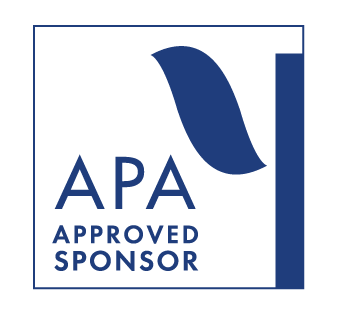 ---
Should you have any questions about the program or the application process, please feel free to contact:
Anna - info@theipi.org