Keynote Speakers: Beverly Greene, PhD, ABPP (New York, USA), Earl Hopper, PhD (London, UK), Kirkland Vaughans, PhD (New York, USA), and Harriet Wolfe, MD (San Francisco, USA).
Program Date(s):
October 9, 2020 - October 11, 2020
Program Chair
Chris Thomas, LCSW-C and Mary Jo Pisano, PhD
Weekend Overview
This conference will focus on deepening the understanding of racism. How do we understand racist intersectionality as it is manifested in the consultation room, the family, our institutional settings and the community? We will apply these ideas to culturally inform the ethical practice of psychodynamic psychotherapy and psychoanalysis.
How do we understand the psychology of oppression? We will focus on the psychological mechanisms by which prejudice and discrimination are unconsciously and consciously experienced intrapsychically, interpersonally, and within society at large. The conference will utilize small and large group discussions to study those dynamics that create and maintain racist thinking and practices. Understanding our own internalized racism is the bedrock to examining the perpetuation of intergenerational trauma.
Pledges are not enough.  The conference will aspire to address White privilege and the institutional resistance to change.  Our hope is to catalyze an enduring shift in our perception and behavior.  We welcome you to join our international conference featuring keynote international speakers: Beverly Greene, PhD, ABPP (New York, USA), Earl Hopper, PhD (London, UK), Kirkland Vaughans, PhD (New York, USA), and Harriet Wolfe, MD (San Francisco, USA).
This weekend conference is being offered as live, online videoconferences in response to concerns regarding the COVID-19 virus.
The live on-line conference will include lectures, case presentations, and large and small group discussions.  Participants will be able to fully engage in discussion using the Zoom videoconference platform, available for free download.
The daily schedule will include breaks for stretching and for lunch.
IPI staff will be available to help you install and test your Zoom connection prior to the conference, and in case of difficulties during the conference.
Registration
---
Full Conference Fee
$497 up to 21 days in advance; $517 thereafter
Full members: $359
Associate members: $410
Full time students: $150
---
One-Day Registration, Saturday October 10: $100
Group discount: $85 per person for a group of 3 or more attending from the same agency.  Contact IPI for group registration.
---
Saturday Morning October 10 Only
Intersectionality of Racism and Sexism and Small Group Discussion: $25
Continuing Education Credit Hours
Weekend Conference, Oct 9-11, 2020:
Approximately 14.5 credit hours, including ethics and diversity credits
Beverly Green, Ph.D., ABPP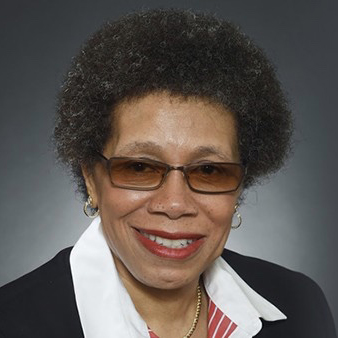 Beverly Greene, Ph.D., ABPP is a Professor of Psychology at St. John's University, and a practicing clinical psychologist in New York City. A Fellow of the American Psychological Association, she is Board Certified in Clinical Psychology (American Board of Professional Psychology), a Fellow of the Academy of Clinical Psychology and is a licensed psychologist in New York and New Jersey.
Dr. Greene is the author of over one hundred scholarly publications of which twelve have received national awards for making significant and distinguished contributions to psychological literature. She is also the recipient of 40 national awards for distinguished contributions in scholarship, teaching and mentoring, leadership, service and advocacy in the form of longstanding pioneering professional contributions to the development of greater understandings of the intersections of race, gender, sexual orientation and social marginalization in psychotherapy and the development of multiple identity/intersectional paradigms.
Her groundbreaking theoretical formulations have forcefully advocated for the deepening of competencies in working toward the greater integration of psychological theory, research, practice and social justice and her work provides a public health framework for understanding and providing mental health services to many of society's most marginalized members.
Earl Hopper, Ph.D.
Earl Hopper, Ph.D. is a psychoanalyst, group analyst and organisational consultant in private practice in London. He is a Fellow of the British Psychoanalytical Society, an Honorary Member of the Institute of Group Analysis, an Honorary Member of the Group Analytic Society International and a Distinguished Fellow of the American Group Psychotherapy Association. A former President of the International Association for Group Psychotherapy and Group Processes (IAGP), and a former Chairman of the Association of Independent Psychoanalysts of the British Psychoanalytical Society. He is the author and editor of many books and articles in psychoanalysis, sociology and group analysis. He is the Editor of The New International Library of Group Analysis.  His most recent publications include: Notes on the concept of the social unconscious in group analysis; "Notes" on the theory of the fourth basic assumption in the unconscious life of groups and group-like social systems, Incohesion: Aggregation/Massification or (ba) I:A.M.; The tripartite matrix, the basic assumption of Incohesion, and Scapegoating in Foulkesian Group Analysis: Clinical and empirical illustrations, including terrorism and terrorists. His books include The Social Unconscious in Persons, Groups and Societies: Volume 3: The Foundation Matrix Extended and Re-Configured (Hopper, E. & Weinberg, H., Eds., 2017) and Trauma and Organisations (Hopper, E., Ed., 2012).
Kirkland Vaughans, Ph.D.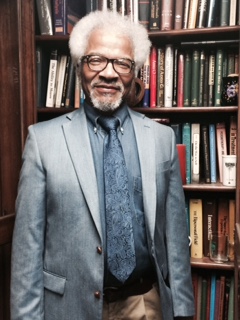 Kirkland Vaughans, Ph.D. is a licensed clinical psychologist and a psychoanalyst with a private practice in New York City. He is the founding editor of the Journal of Infant, Child, and Adolescent Psychotherapy and co-editor of the two-volume book, The Psychology of Black Boys and Adolescents. He is a senior adjunct professor of psychology at the Derner Institute of Advanced Psychological Studies at Adelphi University and Director of the Postgraduate Program in Child and Adolescent Psychotherapy, where he also serves as the Director of the Derner/Hempstead Child Clinic. He is also a visiting faculty member and Honorary Member at the Institute for Psychoanalytic Training and Research (IPTAR). He is a retired school psychologist and the former Regional Director of the New Hope Guild Centers for Child Mental Health of Brooklyn. He is an active member of the Research Council of the New York City Young Men's Initiative and the chairman of the board for The Harlem Family Institute: a Multicultural Psychoanalytic Training Institute and member of the board for the International Psychotherapy Institute. Dr. Vaughans was the guest presenter at IPI's April 26-28, 2019 weekend conference, Slavery Embodied: The Psychological Consequences of its Legacy in Our Culture Today for Children of Color, and presented a one-day conference for IPI Metro, Washington DC, Black Boys in the Eye of the Storm, February 18, 2017.
Harriet Wolfe, M.D.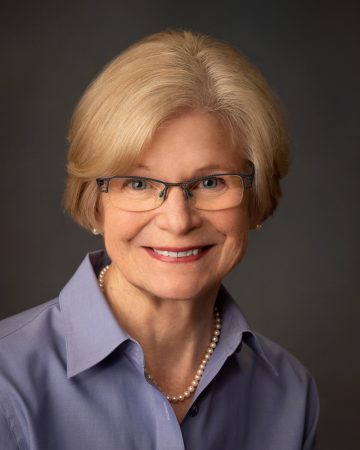 Harriet Wolfe, MD, is President-elect of the International Psychoanalytical Association, Past President of the American Psychoanalytic Association, Clinical Professor of Psychiatry and Behavioral Sciences at the University of California San Francisco School of Medicine, and Training and Supervising Analyst at the San Francisco Center for Psychoanalysis. Her scholarly interests include clinical applications of psychoanalytic research ("Clinical discussion of Psychodynamic Therapy: a Meta-Analysis Testing Equivalence of Outcome" in: Outcome Research and the Future of Psychoanalysis: Clinicians and Researchers in Dialogue, 2020); organizational processes ("Consultation to organizations" with W. Myerson et al, in: Textbook of Applied Psychoanalysis, 2018), female development ("Female leadership: Difficulties and gifts", American Journal of Psychoanalysis, accepted 2020) and ethical aspects of therapeutic action.  She has a longstanding commitment to psychoanalytic public health intervention. She has co-authored a number of guided activity workbooks for children, parents and teachers that help children cope with natural and manmade disasters: the current pandemic, wildfires hurricanes, homelessness, war and terrorism (see "Resources" at childrenpsychologicalhealthcenter.org). She teaches analysts-in-training, psychiatric residents, and junior faculty psychodynamic understandings of severely ill patients and the value of listening to listening in the clinical setting.  She has a private practice of psychoanalysis, and individual and couples psychoanalytic therapy in San Francisco.
Continuing Education Information
The International Psychotherapy Institute, IPI, is approved by The American Psychological Association to sponsor continuing education for psychologists. IPI maintains responsibility for the program and its content. The International Psychotherapy Institute has been approved by NBCC as an Approved Continuing Education Provider, ACEP No. 6017. Programs that do not qualify for NBCC credit are clearly identified. The International Psychotherapy Institute is responsible for all aspects of the programs. The International Psychotherapy Institute is an approved sponsor of the Maryland Board of Social Work Examiners for continuing education credits for licensed social workers in Maryland. The International Psychotherapy Institute is recognized by the New York State Education Department's State Board for Social Work as an approved provider of continuing education for licensed social workers.
Participants are responsible for verifying that IPI CE credit is accepted by the licensing boards in their own states. Please note: At this time we are aware that CE credit for IPI events will not be accepted by the New Jersey Board of Social Work.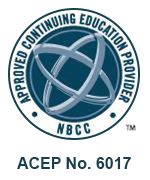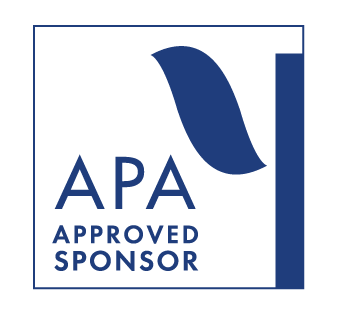 Membership Benefits
Become a member of IPI at the "Associate Member PLUS", or "Full Member PLUS" level and you will receive an IPI Zoom Pro account as one of your member benefits. Associate and Full Members also receive discounted registration fees for most of IPI's events, a subscription to PEP Web, the online psychoanalytic library, and other benefits depending on membership level.
HIPAA compliant Zoom video accounts are provided for all IPI Associate Member Plus and Full Member Plus memberships. IPI has a HIPAA Business Associate Agreement with Zoom, which provides a HIPAA compliant platform for our accounts. HIPPA compliance is strongly recommended for all internet-mediated clinical work and clinical teaching. The "PLUS" add-on to the IPI membership gives the user the ability to host online meetings with multiple people at the same time. [Current members can upgrade to the "Plus" account and only pay the difference in price from your current membership level.]
Click for IPI Membership and Zoom Account information
---
Should you have any questions about the program or the application process, please feel free to contact: