Weekend Conference April 12-14, 2024 will be offered Online or ONSITE in Rockville, Maryland, United States. Open to any mental health professional or mental health professional-in-training.
Limited scholarship funds are available for this training. Apply here https://theipi.org/scholarships/
Program Date(s):
April 12, 2024 - April 14, 2024
Overview
Dr. Levine will present the following papers throughout the weekend:
Freud and Metapsychology, as Seen from the Perspective of The Ego and the Id
The Analyst's Absence and Symbolization (based on André Green's 1975 paper 'The Analyst, Symbolization and Absence in the Analytic Setting")
Unrepresented States and Psychic Regulation
Interpretation in a Contemporary Context
The course will use lecture, large group discussion, small group/GAM group discussion, case presentation and discussion and informal discussion to achieve the course objectives.
General weekend schedule
Friday 9:30am – 6:30 pm US ET
Saturday 9:30am – 6:30pm US ET
Sunday 10:00am – 2:00pm US ET
Detailed schedules, reading lists, and educational objectives will be provided to registered participants.
Howard B. Levine, MD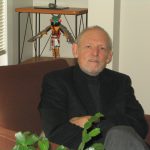 Howard B. Levine, is a member of APSA, PINE, the Contemporary Freudian Society and Pulsion, on the faculty of NYU Post-Doc's Contemporary Freudian Track, on the Editorial Board of the IJP and Psychoanalytic Inquiry, editor-in-chief of the Routledge Wilfred Bion Studies Book Series and in private practice in Brookline, Massachusetts. He is the author of Transformations de l'Irreprésentable (Ithaque 2019) and Affect, Representation and Language: Between the Silence and the Cry (Routledge 2022) and editor of The Post-Bionian Field Theory of Antonino Ferro (Routledge 2022) and The Freudian Matrix of Andre Green. Towards A Psychoanalysis For The 21st Century by André Green (Routledge/IPA 2023). His co-edited books include Unrepresented States and the Construction of Meaning (Karnac 2013); On Freud's Screen Memories (Karnac 2014); The Wilfred Bion Tradition (Karnac 2016); Bion in Brazil. (Karnac 2017); Andre Green Revisited: Representation and the Work of the Negative (Karnac 2018); Covidian Life (2021 Phoenix); Psychoanalysis of the Psychoanalytic Frame Revisited: A New Look at Bleger's Classical Work (Routledge/IPA, 2022); and Autistic Phenomena and Unrepresented States: Explorations in the Emergence of Self  (Phoenix 2023).
Tuition and Fees
Registration options:
Full Conference

$475 up to 21 days in advance; $525 thereafter
*Full members: $359
*Associate members: $410
Full time students: $175
---
Saturday All Day (morning and afternoon): $175
---
Saturday Morning only: $100
*Login to the website with your member information to access your discounted registration rate
Limited scholarship funds are available for this training: https://theipi.org/scholarships/ apply at least 2 weeks prior to conference start date.
Continuing Education Credit Hours
Full Weekend Conference:
Saturday All Day:
Saturday Morning only:
Weekend Conference Attendance Policy
Participants who have no less than 80 percent attendance will receive a CE certificate reflecting the total available hours; however, it is the responsibility of the participant to report the actual number of hours earned.
In accordance with APA, IPI has created the below attendance standard for Weekend Conferences.
Number Hours Awarded Per Session
Registration Type
Total Available Hours
Required Hours
to receive
CE Certificate
General Session
GAM Group
Plenary
Closing Dialogue
Full Weekend
(IPI Member, Faculty, Certificate Program, General Registration)
14.5
12
1.5
1
1
1
Saturday All Day
6.5
5
1.5
1
1
N/A
Saturday Morning Only
2.5
2.5
1.5
1
N/A
N/A
Membership Benefits
Become a member of IPI at any level and you will have the option of adding on a Zoom Pro account as one of your member benefits. Associate and Full Members also receive discounted registration fees for most of IPI's events, a subscription to PEP Web, the online psychoanalytic library, and other benefits depending on membership level.
HIPAA compliant Zoom video accounts are an optional add on for all IPI memberships. IPI has a HIPAA Business Associate Agreement with Zoom, which provides a HIPAA compliant platform for our accounts. HIPPA compliance is strongly recommended for all internet-mediated clinical work and clinical teaching. The "+ Zoom Pro" add-on to the IPI membership gives the user the ability to host online meetings with multiple people at the same time. [Current members can upgrade to the "+ Zoom Pro" account and only pay the difference in price from your current membership level.]
Click for IPI Membership and Zoom Account information
Continuing Education Information
The International Psychotherapy Institute, IPI, is approved by The American Psychological Association to sponsor continuing education for psychologists. IPI maintains responsibility for the program and its content. The International Psychotherapy Institute has been approved by NBCC as an Approved Continuing Education Provider, ACEP No. 6017. Programs that do not qualify for NBCC credit are clearly identified. The International Psychotherapy Institute is responsible for all aspects of the programs. The International Psychotherapy Institute is authorized by the Board of Social Work Examiners in Maryland to sponsor social work continuing education learning activities and maintains full responsibility for this program. This training qualifies for Category I continuing education units. The International Psychotherapy Institute is recognized by the New York State Education Department's State Board for Social Work as an approved provider of continuing education for licensed social workers #SW-0299.

Participants are responsible for verifying that IPI CE credit is accepted by the licensing boards in their own states.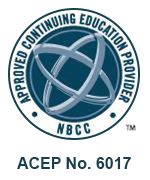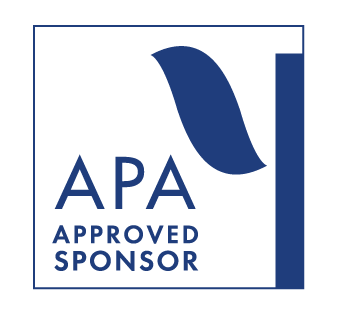 ---
Should you have any questions about the program or the application process, please feel free to contact:
IPI administration team - contactus@theipi.org